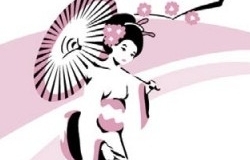 Foundation for Moldo-Japanese Relations
announces the selection of everybody who wants to attend courses of Japanese language and Japanese culture.
The Foundation is proud to offer to all people who are interested various licensed services for the teaching of the Japanese language based on the curriculum approved by the Ministry of Education and Youth of the Republic of Moldova; which conforms to all international standards. Japanese is taught by qualified teachers from Japan.
Additional opportunities:
• Unrestricted access to the computer programs for the study of the Japanese language;
• Free access to the audio and video libraries of the Fund;
• Official participation in the examinations for qualification of Japanese;
The Japanese Government offers
scholarships Monbukagakusho-MEXT (2015)
• Teacher Training Program
• Japanese Studies
• Research student
• Undergraduate students
Video
Young people of R Moldova are in love with Japanese
Study groups are formed on the 2014-2015 academic year.
Contracting (placement of contracts) begins from September 1st, 2014
Contact Details
Address:
Moldova, mun. Chisinau, c. Chişinău
Center, St. A. Mateevici, MD-2009

Phone(s):
(+373 22) 232 818

Gsm's:
(+373 69) 178 977

E-mail:


Url:

Do you represent the company Foundation for Moldo-Japanese Relations?