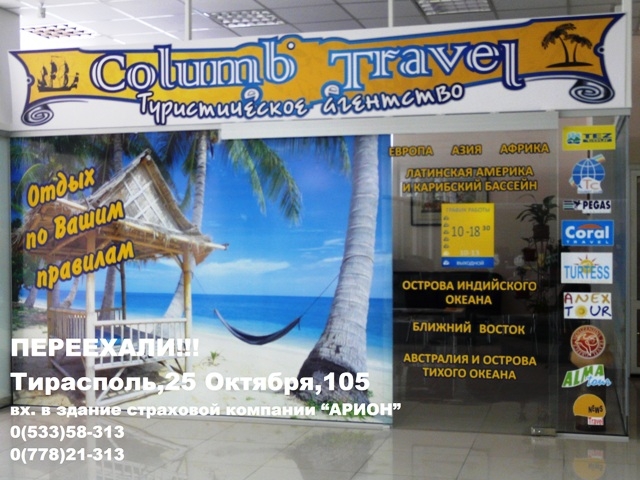 In the travel agency Columb Travel in Tiraspol you can buy tours into the most preferable destinations such as Turkey, Egypt, Tunisia, Bulgaria, Spain, Greece, and the most exotic places - the Maldives, Dominican Republic, Lanka, Bali, Goa, Thailand, Vietnam.
Our travel agency in the TMR offers weekend tours to Turkey, Tunisia, Bulgaria, Cyprus, Italy, Finland, Greece and other countries. Bus tours to Europe.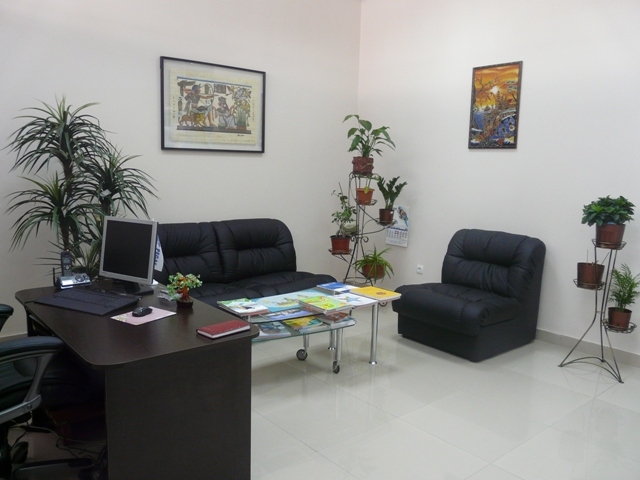 Also Columb Travel travel agency in Tiraspol is engaged with visa support for their customers. Transfer to the airport. Here you can buy last-minute trips and last minute Tiraspol - in Moldova. Early booking in Egypt.
Travel agency COLUMB TRAVEL Tiraspol offers recreation for every taste and budget (economy, Lux, VIP), is always available - last minute (tours)
- Promotions, early booking, discounted hotels, transfer
- Tours at very low cost, real discounts
- Agency ColumbTravel Tiraspol pays great attention to family vacations, holidays with children, offering only quality hotel with good food, service and infrastructure -
- We give expert advice and information over the phone or on the page in the "Classmates" COLUMBTRAVEL
- We will assist in choosing the correct direction
- Offer a tour that suits best to your individual needs
For us the most important thing is that the customer was always happy !!!
If you do not have time, apply for a visa or are planning holidays in advance, you can book a tour to one of the visa-free countries and fly the next day. You can see the list of countries for visa-free travel of citizens and make sure - you actually open to the half of the world!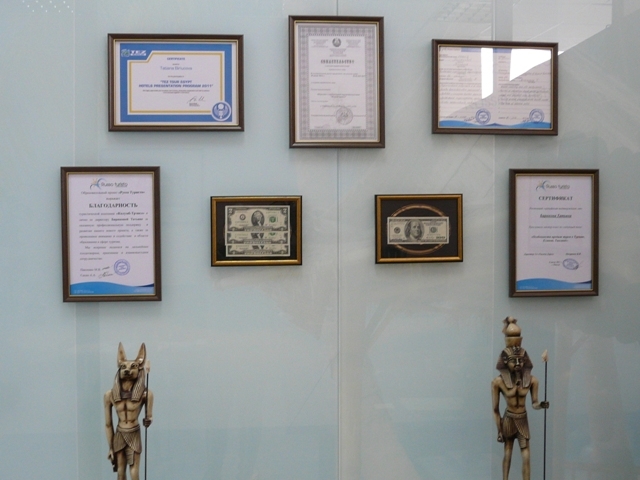 Provide your children with a holiday during the holidays - book a tour: show them the famous amusement parks in Europe, the warm sea of Egypt, Paris and Prague, England, Switzerland, Germany.

Our travel agency in Tiraspol can offer customized programs for honeymoon, from beach holidays to the most exotic options wedding tours. For lovers of ski holidays we offer resorts in Austria, Switzerland and other countries for the rest of this trend.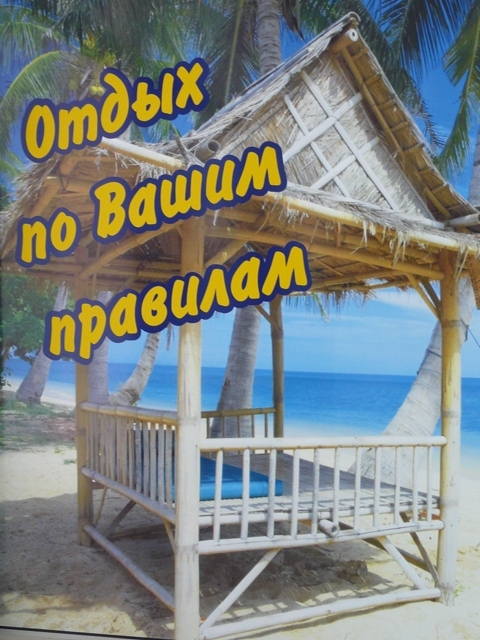 Travel agency Columb Travel in Tiraspol - it is your holiday by your rules!
Contact Details
Address:
Moldova, mun. Tiraspol, c. Tiraspoli
St. 25 Octombrie

Phone(s):
(+373 533) 583 13
(+373 533) 213 13
Do you represent the company Columb Travel?