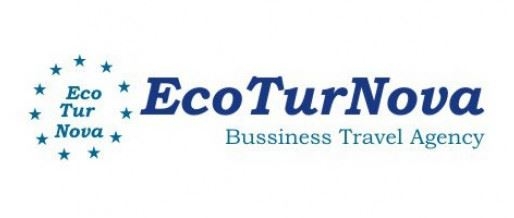 Travel agency EcoTurNova was founded in 1998 as travel agency corporate clients oriented with a full range of travel services.
The main activities:
incoming and outgoing tourism, hotel reservation and ticketing.
The frequent clients of the agency are big foreign and local companies, International Corporation, businessmen and tourists.
Travel agency EcoTurNova is IATA
(International Air Transport Association) authorized agent, member of International Meridian Club, also member of Association of Special Fares Agencies, which is a proof that the quality of travel services corresponds to the international requests.
Nowadays EcoTurNova Chisinau
is the general representative of Ukrainian air company AeroSvit in Republic of Moldova and member of global network American Express.
The optimal combination of the new technologies and the direct contracts with suppliers
guarantee the decrease of the costs for travel products keeping the high quality of the services.
At the moment EcoTurNova has 3 branches in the following cities:
Chisinau, Tiraspol and Bucharest.
We guarantee the delivery of document travel at any address in Chisinau, to any other city via DHL, TNT, UPS or UniPost.
We accept any payment method:
cash, banc transfer, credit cards. For corporate clients we offer discounts.
Agency characteristics: professionalism, diversity and quality of the offered services, and the adaptation to our clients needs.
Contact Details
Address:
Moldova, mun. Chisinau, c. Chişinău
Center, St. 31 August 1989, 129

Phone(s):
(+373 22) 201 250
(+373 22) 887 387
Do you represent the company EcoTurNova?