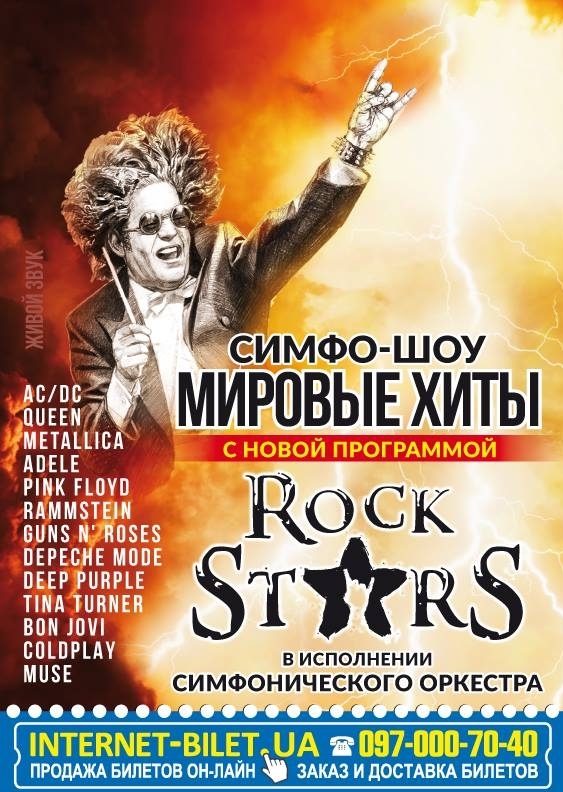 October 24 the National Palace hosts Symphonic Show "World Hits" - a new ambitious program: «ROCK STARS»!
Symphonic show project "World Hits" is a large team of talented young, energetic musicians and singers. They perform in a powerful and original orchestral interpretation, true masterpieces of rock! it features compositions, which have become the undisputed world rock legends such as:
Led Zeppelin,
Queen,
Pink Floyd,
AC / DC,
Deep Purple,
Tina Turner,
Guns n 'Roses,
Bon Jovi,
Metallica,
Depeche Mode,
Rammstein,
Muse,
Coldplay and a number of other imperishable world rock hits.
Start: Oct 24 2015 Next: Oct 24 2015
End: Oct 24 2015
Venue: National Palace "Nicolae Sulac"
Ticket Cost: 200-480 MDL

Contact Details
Address:
Moldova, mun. Chisinau, c. Chişinău
Center, St. Aleksandr Pușkin, 21