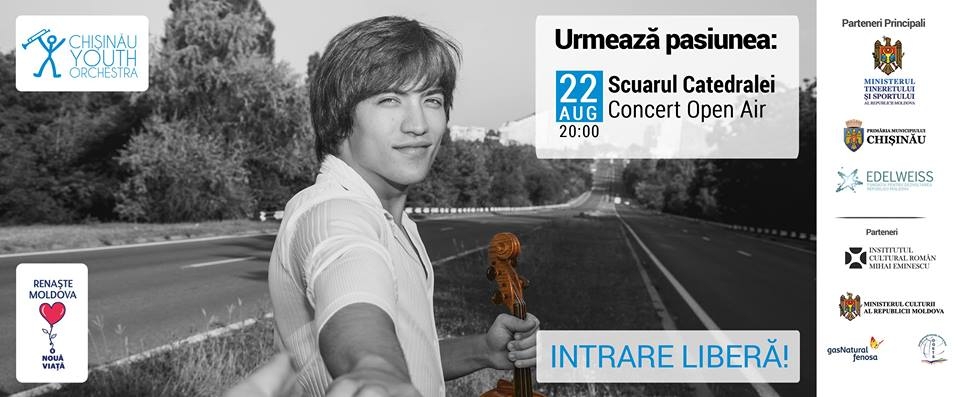 Chişinău Youth Orchestra invites you to an open air concert, which will take place this year on August 22nd in Cathedral Square. Revellers can enjoy classical music, which will be performed by 65 young musicians from Moldova, Romania and Ukraine.
The repertoire of the concert is varied, there will be musical works by Mozart, Puccini, Sibelius, Stavinsky, Tchaikovsky and Piazzolla.
It should be noted that the entrance to the event is free, so everyone is invited to enjoy the concert.
PS: Those who will not have found anything to do on Friday go down town at 20:00 and stop for a while to listen to a beautiful everlasting music.
Start: Aug 22 2014 @ 20:00 Next: Aug 22 2014
End: Aug 22 2014 @ 22:00
Venue: Cathedral Square
Ticket Cost: free
Start Date/Time: 20:00
End Date/Time: 22:00