Dear friends! We invite you to an exotic animal exhibits.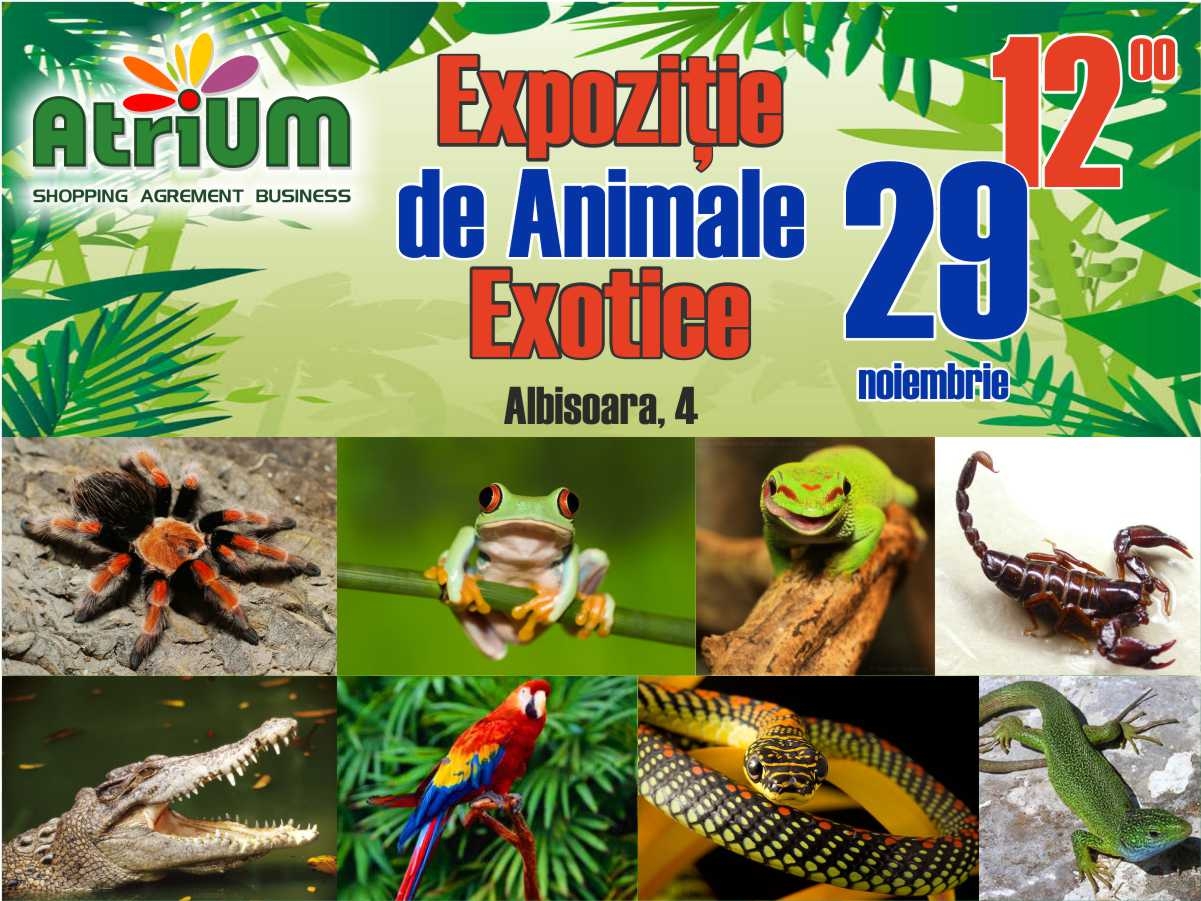 You can see rare species:
marine, freshwater and predatory fish (moray eels, sharks, piranhas)
crocodiles and animals Jurassic (turtles, lizards, iguanas, and others.)
spiders, scorpions, stick insects, frogs
hedgehogs
lizards (chameleons, agama)
snakes (more than 50 species, and the largest snake in the world)
Pets domestic (opossums, chinchillas, guinea pigs, hamsters)
Do not miss it, will be interesting!
Nov 29 2014 @ 12:00
Next: Jan 17 2015
Start Date/Time: 12:00

Archive
29.11.2014
30.11.2014
01.12.2014
02.12.2014
03.12.2014
04.12.2014
05.12.2014
06.12.2014
07.12.2014
08.12.2014
09.12.2014
10.12.2014
11.12.2014
12.12.2014
13.12.2014
14.12.2014
15.12.2014
16.12.2014
17.12.2014
18.12.2014
19.12.2014
20.12.2014
21.12.2014
22.12.2014
23.12.2014
24.12.2014
25.12.2014
26.12.2014
27.12.2014
28.12.2014
29.12.2014
30.12.2014
31.12.2014
01.01.2015
02.01.2015
03.01.2015
04.01.2015
05.01.2015
06.01.2015
07.01.2015
08.01.2015
09.01.2015
10.01.2015
11.01.2015
12.01.2015
13.01.2015
14.01.2015
15.01.2015
16.01.2015
17.01.2015
Contact Details
Address:
Moldova, mun. Chisinau, c. Chişinău
Center, St. Albișoara, 4, ATRIUM

Phone(s):
(+373 22) 884 669
(+373 22) 884 642
(+373 22) 884 637
(+373 22) 884 600

Gsm's:
(+373 68) 573 025
(+373 69) 056 778
(+373 60) 532 444
(+373 69) 114 899
(+373 69) 345 245

E-mail:


Url: