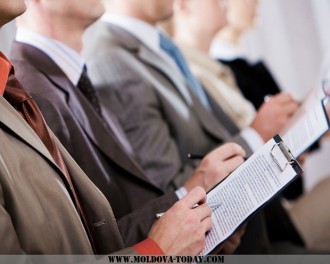 Call for Applications: Together with the German Academic Exchange Service (DAAD) the international journalists group Publish Yourself! are organising a transmedia storytelling workshop in Chișinău (Moldova). We invite you to participate from the 18th to 29th of April 2016 where we will set up the foundation for a new journalism platform reporting on and from Eastern Europe. We want to empower you by passing on a toolset for creative and independent reporting with words, pictures, video and other crafts. After 10 days of inspiring work, we will launch the website with first stories and hand over the platform to you for continuation.
The central topic of the workshop is water. We will focus on the subject different levels: Water as a source of life and connection as well as a natural border to separate people and nations. A means of transport and obstacle, freedom and political power. We will also empower you to tell stories with cutting edge technology including mapping tools, scrollytelling and data driven journalism.
Invited to hand in an application are students, graduates and young professionals of all disciplines and academic fields (social sciences, humanities, fine arts, etc.) from Belarus, Ukraine and Moldova: If you have any experience in writing articles, publishing, drawing/painting, photography, graphic design please complete the application form:

- application form
- Call with further information
Please send your application to Sophia Bellmann
Application deadline: 1st April, 8 p.m. CET
Once you have applied, you will receive a confirmation e-mail until 4th April.
Start: Apr 18 2016 Next: Apr 28 2016
End: Apr 28 2016
Archive
18.04.2016
19.04.2016
20.04.2016
21.04.2016
22.04.2016
23.04.2016
24.04.2016
25.04.2016
26.04.2016
27.04.2016
28.04.2016
Contact Details
Address:
Moldova, mun. Chisinau, c. Chişinău

Url: