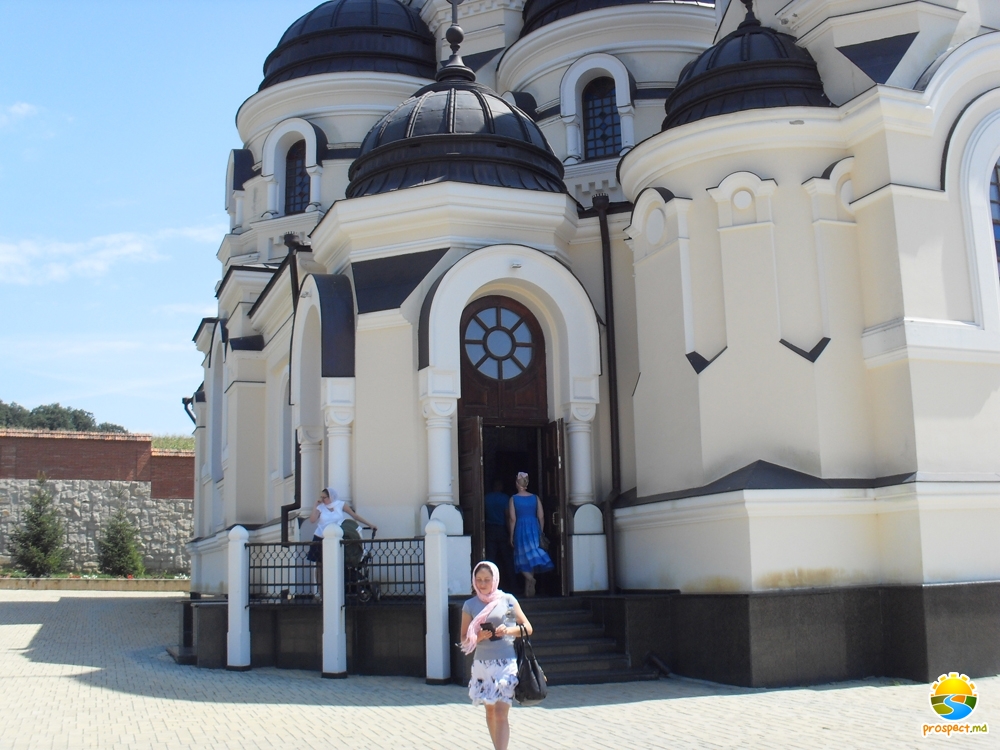 Capriana monastery is located in the village Căpriana Strasheni district, on the banks of the river Isnovat, which is 35 km from Chisinau. The monastery was founded in 1420 and restored in 1989. It is one of the oldest monasteries in Moldova. The first records of the cloister dates back to the reign of king Alexandru cel Bun (1400-1432).
In 1962 Capriana monastery was closed, however it was in the list of protected buildings as a historical monument. In spite of the fact that it was a national monument the monastery was almost sacked - many icons, library, church utensils were stolen.
The building of the monastery was converted into a children's sanatorium, and the former refectory was turned into a club. In 1989 the monastery was returned to believers and soon restoring works of the buildings of the monastery and its churches began.
Capriana monastery is an architectural complex, which includes the Church of the Assumption (1545), St. Nicholas Church (1840) and St George's Church (1903). Founded by Petru Rares in 1545, the Church of the Assumption of the Mother of God is the oldest one, built by analogy with medieval churches.
It is worth to mention that only apses with the decor have survived from the original buildings and thus it needed a great reconstruction. After 1820 the church walls were built and a large 8-sided drum with a dome фтв a bell tower with a pyramidal top were added.
Cathedral of St. George built in the late Baroque style (1840) impresses the visitors by its architecture. Winter church of St. Nicholas was built similar to other medieval Moldavian churches.
In the monastery territory there is the tomb of Metropolitan Gavriil Banulescu Bodoni - an outstanding representative of the culture and Orthodoxy, who headed the Diocese of Bessarabia since the time of the conquest of Bessarabia and its annexation to the Russian Empire from 1813 to 1821.
Not far from the monastery in the forest there is an oak, which is called by the locals the Oak of Stephen the Great. It is believed that the great ruler had a rest under the tree after one of the battles.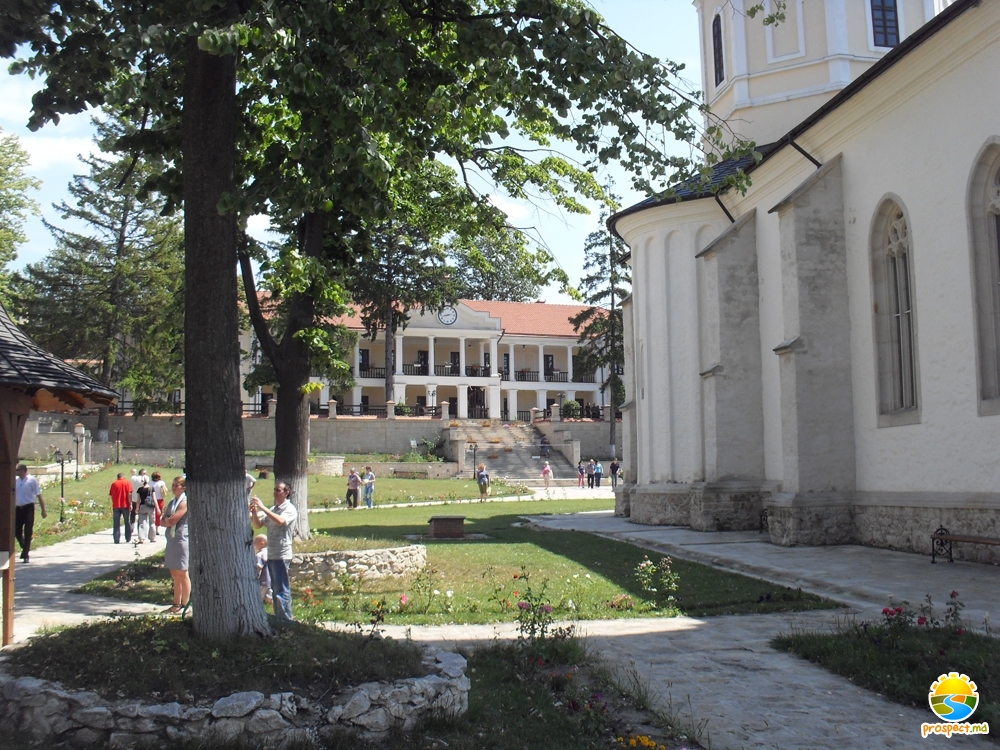 14 photos: 1 from 14