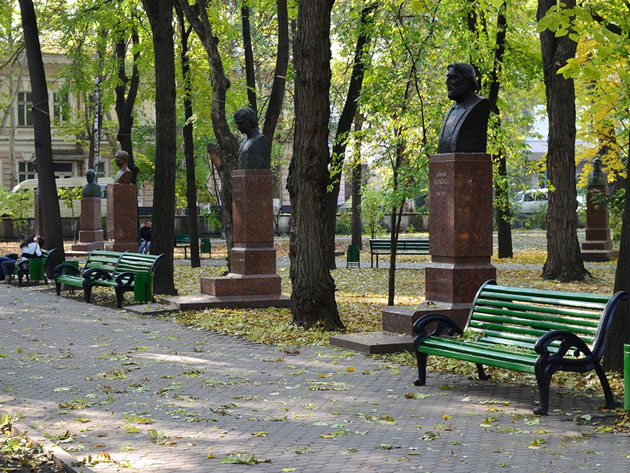 Sculptural complex is located in the centre of Chisinau, in the park "Stefan cel Mare". It is named the Alley of Classics. In this alley, on both sides, there are the bronze busts of the famous personalities of culture, the arts as well as historical figures. Busts are established and set on pedestals of polished red granite.
The "Alley of Classics" is located in the central part of the park. At the very beginning of the passage are the composition of flower bed, one can see the bronze bust of the Great Russian poet Alexander Pushkin installed on a granite column (in 1885 performed by sculptor A.M Opekushin). The alley itself was founded in 1958, since then it has become a favourite vacation spot of our capital citizens as well as its guests.

Initially, the alley included just 12 busts; however, it started the number started to expand with new busts after the Soviet Union collapsed. There appeared busts of Culture of the Republic of Moldova, whose art was not understood in the period of Soviet era, as well as sculptures of Romanian writers and poets also appeared in this alley.
Contact Details
Address:
Moldova, mun. Chisinau, c. Chişinău
Center, Parcul "Ștefan cel Mare"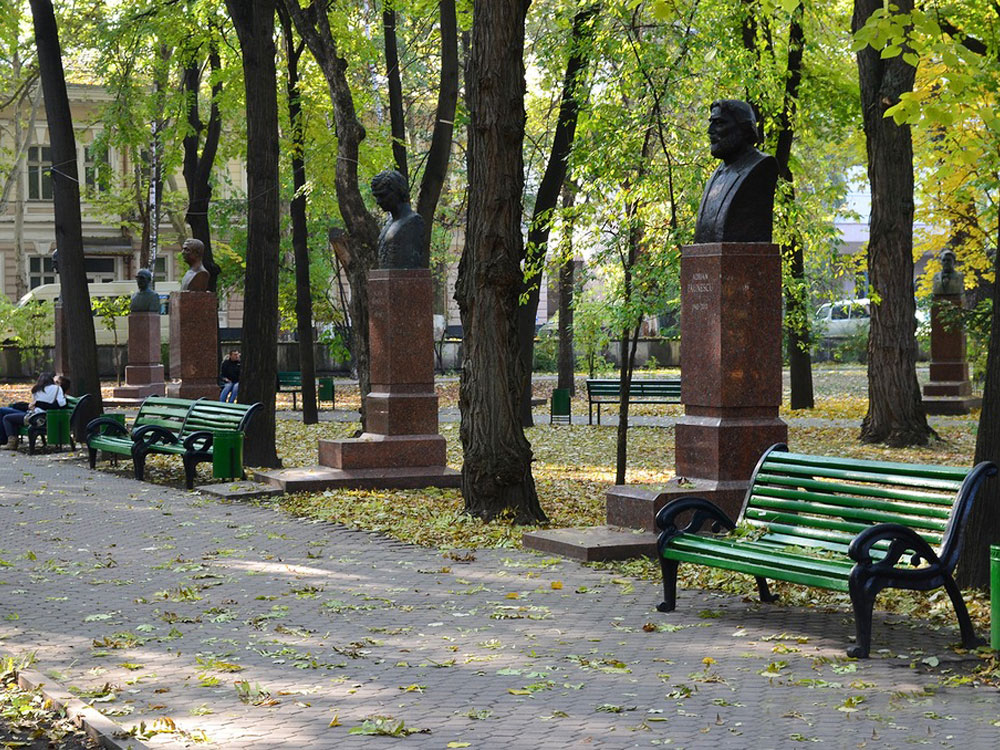 20 photos: 1 from 20