This gothic style of architecture, was widespread in the European architecture of the XII and XVI centuries, but Chisinau, as the city did not exist at that period of time. Chisinau was granted city status only in 1818, but still there are two building in the Gothic style in Chisinau. One of them – is the house at 31 of August Street, 15.
Documental confirmed that the building was constructed in 1892. The building has a fairly high ground floor, and its facade is decorated with stepping forward corbels with sky scraping lancet gables and rosettes a la Gothic style. It is believed that the house belonged to a member of a secret society of Freemasons, and as evidence of this, on its facade there are "Masonic symbols" - the compass and square above the entrance, they in a metaphorical way express the morals of society - "Freemasons", aspiring to moral self - improvement and spiritual growth within the religion frames that each of them confesses.
The owner of "Masonic Home" was Andrey Ivanovich Stepanov, who led the union of urban craftsmen and was a builder by profession. However, there is no information that A. Stepanov was in a Masonic Lodge. The fact that there is a heraldic shield on the second window with no compass and square, as at the first one, but a trowel and cutlass, it may mean that these symbols merely indicate the profession of the house's owner.
However, it is fair to note that the building is not Gothic in its pure form because it does not contain any religious and divine characters as well as elements as is required for this architectural style. Most likely, this is eclectic, that is a mixture of different classical styles in one structure.
The building is a historical landmark and protected by the state.
Contact Details
Address:
Moldova, mun. Chisinau, c. Chişinău
Center, St. 31 August 1989, 15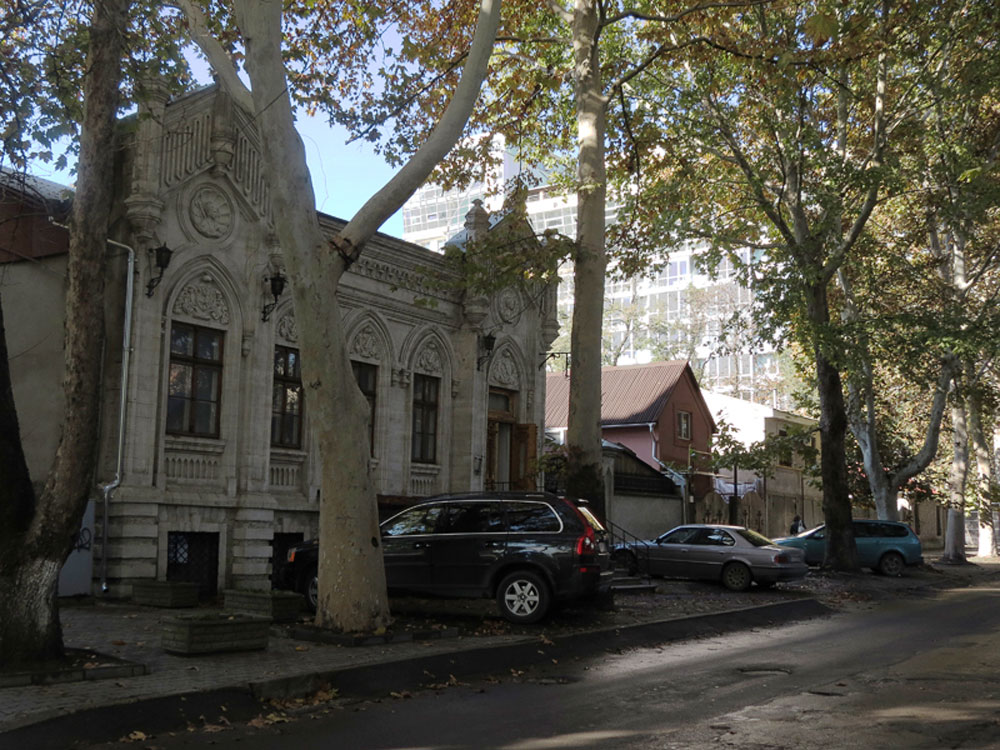 8 photos: 1 from 8