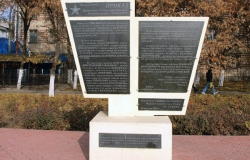 Memorial sign "Liberation" looks like an open book, or perhaps more like that of the tape of chest medal.
This monument is dedicated to the liberation of Bender from Nazi invaders.
On the "pages" of the monument there is engraved Stalin's order, signed in 1944 on August 23rd. The order stated that the troops of the Third Ukrainian Front had stormed Bender and Belgorod-Dniester. It lists the names of soldiers, sailors and officers who distinguished themselves in action, and they are all presented to the award of the Order. Stalin also expressed his personal gratitude to the troops who had participated in the battles for the liberation of Bender and Belgorod-Dniester.
In 1967, this memorial sign was installed in the square in Soviet Street. But during the Moldova-Transdniestria conflict in 1992 it was very badly damaged. Now the monument is fully restored.
Contact Details
Address:
Moldova, mun. Tighina (Bender), c. Bender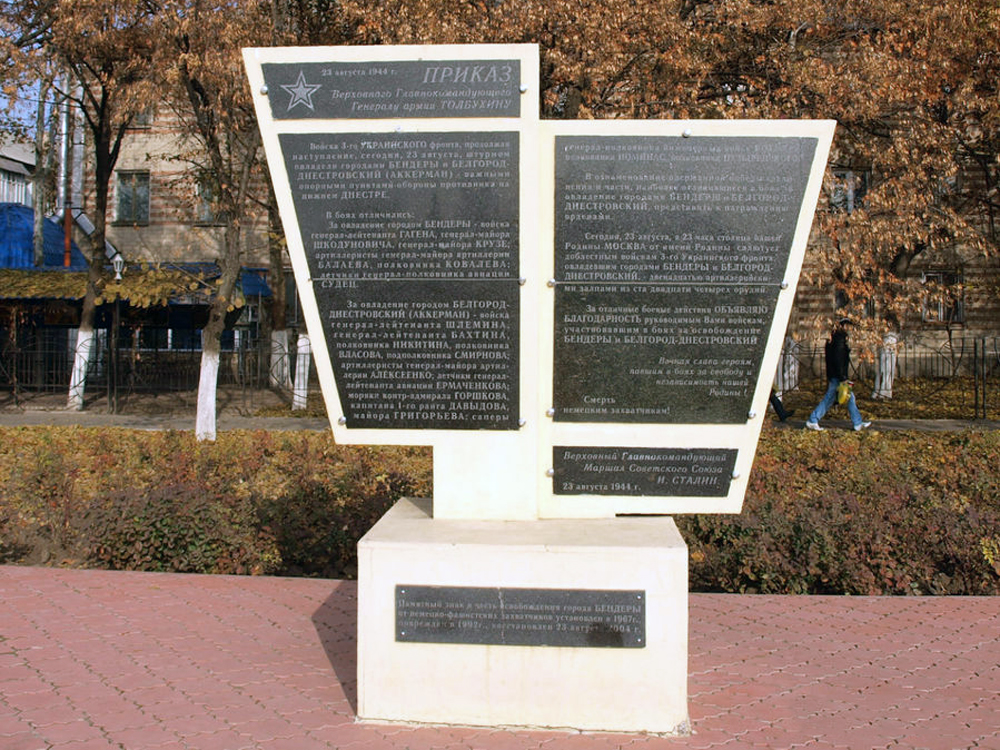 3 photos: 1 from 3