The ancestors of Moldovan Bulgarians fleeing from the Turkish yoke, migrated to other territories and lands, including the country of Moldova. Obviously, they brought with them not only their language but also their culture and customs. Many years have passed since those times, Bulgaria became a free and independent country, but Bulgarians born in Moldova, whose ancestors once displaced their origin country, by right consider Moldova their homeland.
Every year on March 3rd Bulgaria celebrates this date of liberation from the Ottoman yoke and the Bulgarian state recovery. This date is closely connected with Moldova. For this reason from Chisinau sent to Bulgaria the Russian Army with the Bulgarian and Moldovan militiamen in order to liberate Bulgaria.
In memory of the declaration by the Russian Emperor Alexander II the war against Turkey and the beginning of the liberation campaign in the Balkans, in Chisinau, at the former Marsov field (Racing field), was installed the Obelisk of Bulgarian militiamen.
This sixteen meter monumental structure is made of red granite was and was opened on the eve of the 500th anniversary of Chisinau in 1966.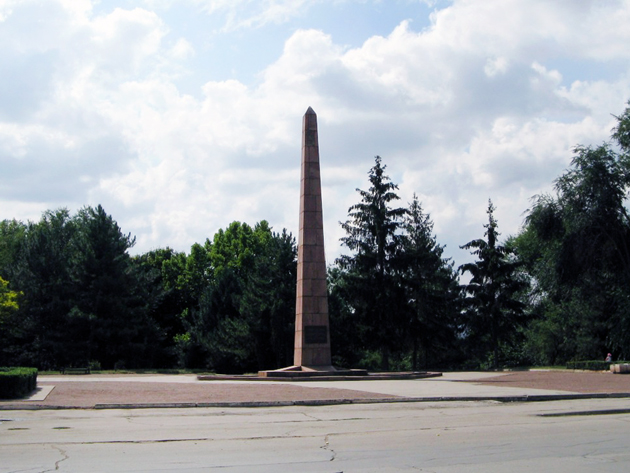 The message on the obelisk reads as follows:
"Detasamentelor voluntari bulgari formate la Chisinau in anii 1876 - 1877 care au luptat vitieiste impreuna cu armatele rusa si ramana pentru eliberarea Bulgariei de sub jugul turcesc".
"It is devoted to the Militiamen of Bulgarian volunteers gathered in Chisinau in 1876 -1877and bravely fought with the Russian Army for the liberation of Bulgaria from the Turkish yoke."
«На българските опълченски дружини, сформирани в гр. Кишинев през 1876-1877г., които храбро се сражаваха заедно с руската и румънската армия за освобождението на България от турско робство».
The authors of the monument are architect Dementiev and painters V. Novikov, I. Tsekhanovich.
Near the obelisk in the memory of the heroes there was built a chapel. The chapel is in octagonal form, every facet of its facade is decorated with keel shaped arches.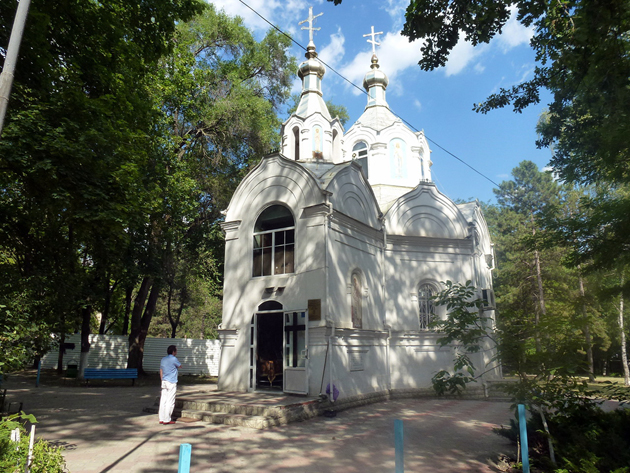 After the Second World War during the Soviet era, the chapel, as well as many other churches were closed. In 1969, the building was used as the memorial museum of Bulgarian volunteers. The chapel is now currently operational. At the same time, it is a monument of monumental architecture in Moldova of 19th century.
Contact Details
Address:
Moldova, mun. Chisinau, c. Chişinău
Riscanovca, St. Nicolae Dimo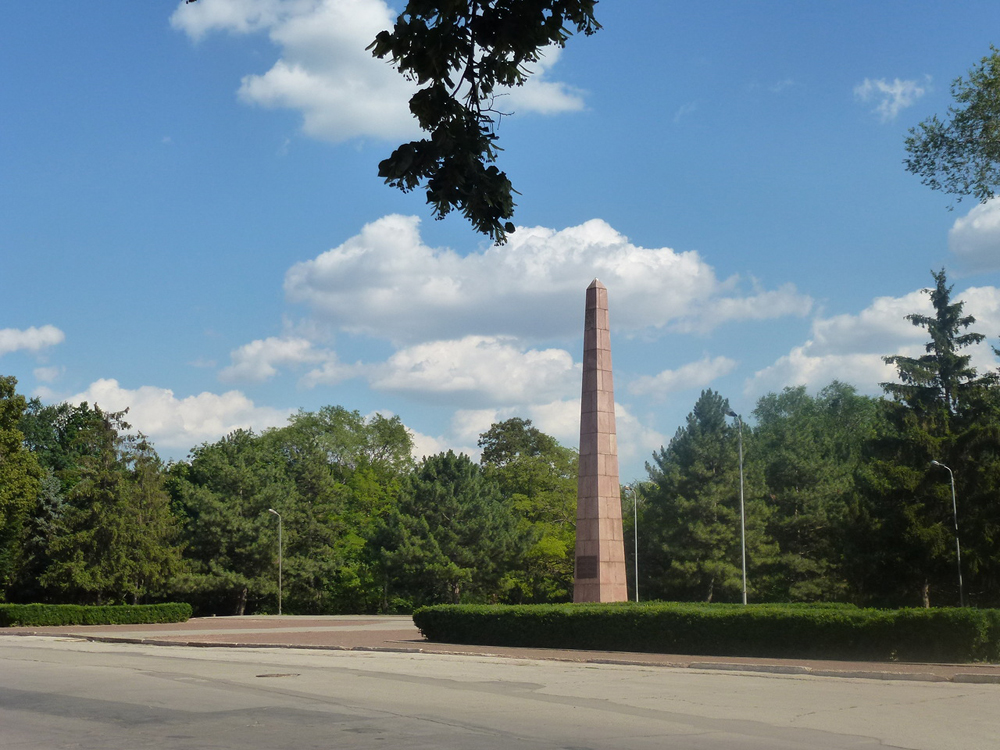 13 photos: 1 from 13