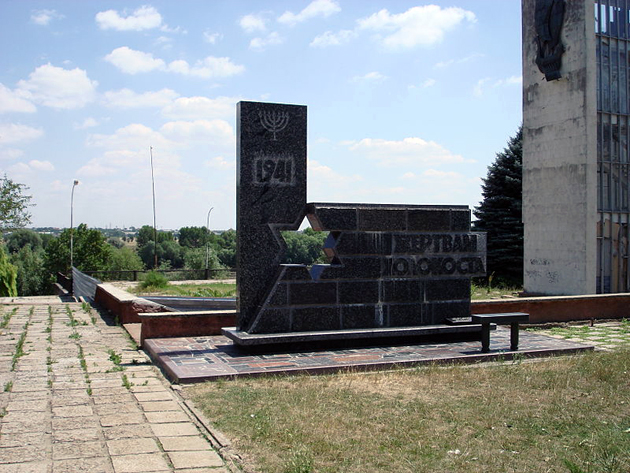 The monument "Victims of the Holocaust" was erected in memory of Jewish people killed by Romanian-German invaders during the "Great Patriotic War", when this nation was persecuted and exterminated unrelentingly by the fascists.

The creators of the monument are the artist Michael Solovei and the architect Alexander Narolsky. The monument was officially opened on 23 June 2002. It is located in October Park on Tkachenko Street, to the right on the stairs that lead to the building of river station on the bank of the Dniester River.

The monument looks like a fragment of the Wailing Wall, made of black granite with red specks on it that resemble drops of blood shed by these people. There is the Star of David carved in the stone; a six-pointed star that is a symbol of Judaism, formed from two equilateral triangles. Above the star there is the date"1941" but at the foot of the monument there is an inscription: "Not all Nazi victims were Jews, but all Jews were victims of fascism"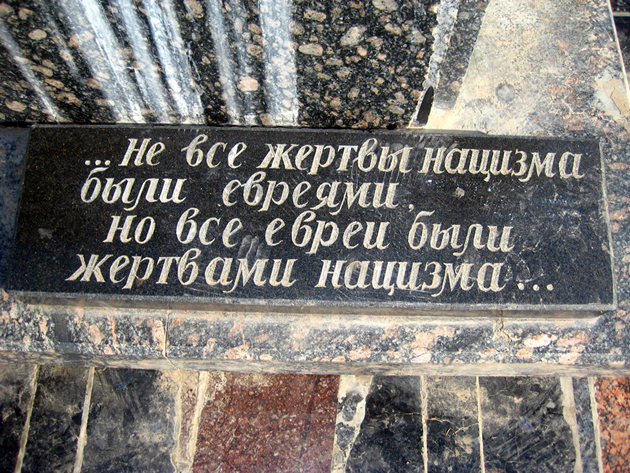 The Red Army left Bender on July 23rd in 1941. That action led to the momentary occupation of the city and creation of ghettos. At the same time, near Bendery Fortress, in the surrounding moat, 58 Jews were executed by being shot; many Jews also were killed in the suburbs of Bender. On 31st August 1941 Germany and Romania signed an agreement in the city of Benderi. That agreement settled the issue of the deportation of Jews to concentration camps.

On the night of September 7th, 2008 the monument was defaced: some abusive words in black paint were written on it together with the notorious Nazi swastika. The employees of the municipal enterprise "Spetszelenstroy" worked hard and managed to completely clean the monument.
Contact Details
Address:
Moldova, mun. Tighina (Bender), c. Bender
St. Tcacenco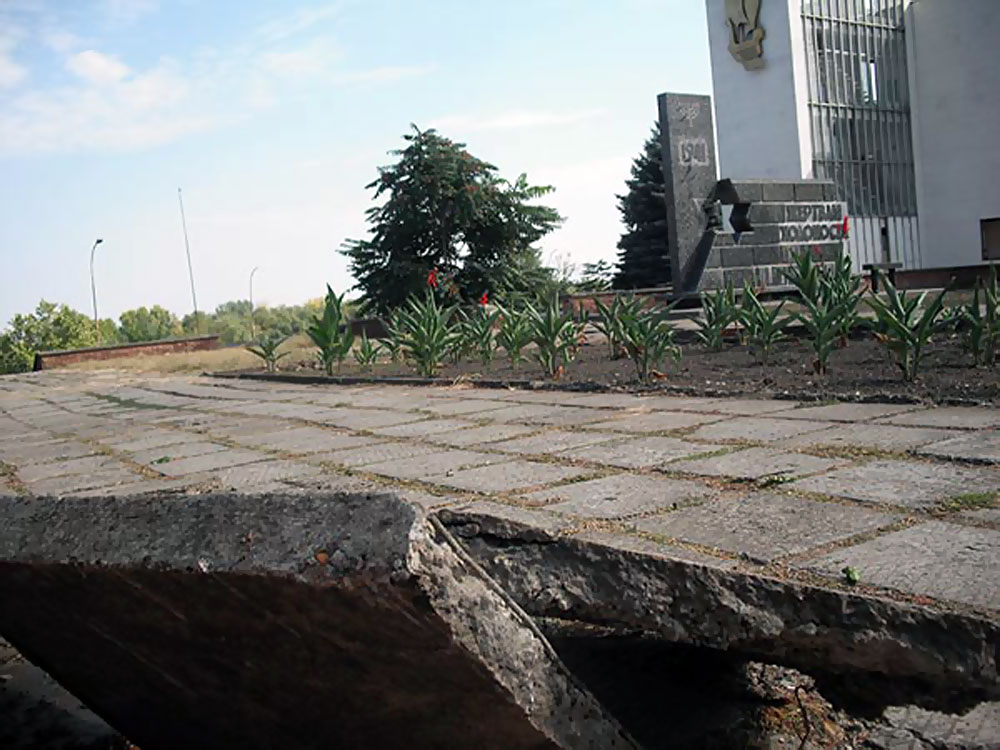 5 photos: 1 from 5