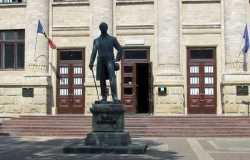 The first monument in Chisinau to gather folklore,the poet and dramatist Vasile Alexandri appeared in 1957. This granite bust took its rightful place among other literary Alley of Classics in the central Chisinau Park. Monument done by sculptor Dubinovsky raises into the viewers eyes and hearts a deserved respect for the person of V. Alexander.
And this statue of Romanian literature classics is established in 1997 on the 31st August 1989 Street. It sculpted of bronze by the contemporary Moldovan sculptor - Ion Zderchuk, without any gloss and it is situated at the main entrance into the National Library of the Republic of Moldova. The writer, in a simple way taking of a hat, easily leans against the walking stick, wearing probably by Parisian fashion, as if he looks at his nation, like this monument was erected namely for this purpose.
Such ballads as "Mioritsa" and "Master Manole" became the property of the whole nation, and thanks to V. Alexandri took their honourable place in the golden fund of universal cultural values . His contribution to the development and enrichment of the literary language is very high. Vasile Alexandri set up the basics of a national drama and contributed great to the formation of the theatre. He was not only a poet but also a translator. He was one of the founders of the progressive press in the country. Being an original classic he was a rebel in his soul and heart, and he was one of the leaders of the revolutionary movement in 1848 in the Moldavian principality.
Contact Details
Address:
Moldova, mun. Chisinau, c. Chişinău
Center, St. 31 August 1989, 78-А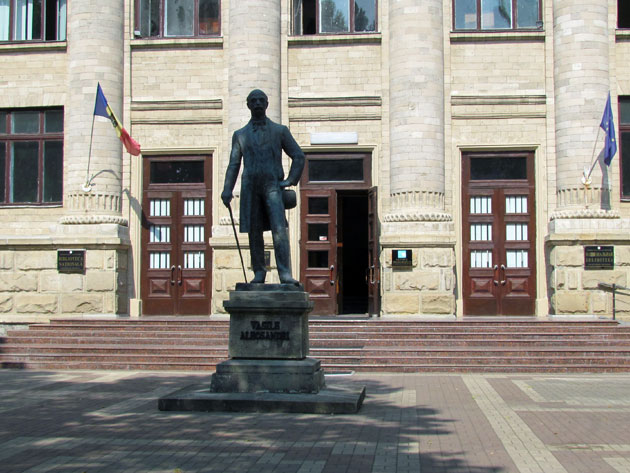 15 photos: 1 from 15