In 1913, the construction on the tram depot in Chisinau started. The complex of buildings is located between the current streets of Columna and Metropolitan Dosoftei. It was the only tram depot in the city, today around these buildings works is the confectionery "Bukuriya." And the old building is an official landmark.
The project for the tram depot was brought from St. Petersburg in 1912. Due to the fact that the territory where the depot was, being just outside the city, that is, the construction began outside of Chisinau in 1913. There is also was the terminus of the tram number 1.
The complex consisted of seven buildings. For the construction used red brick, and the walls were painted in white colour.
The list of depot buildings:
• Single-storey building - hangar for cars (entrance from the Columna street)
• Warehouse and stabling for forage
• Dining room with storage room and rest room for workers
• Warehouse for metal products and machine oil
• Workshops and ateliers
• Administrative building , house and Administrator's apartment
• Cabin for watchman
• Warehouse for ladders and tools
• Sandy hothouse
• Toilet
During the Second World War tram depot hardly damaged that is evidently seen in the photograph of 1941.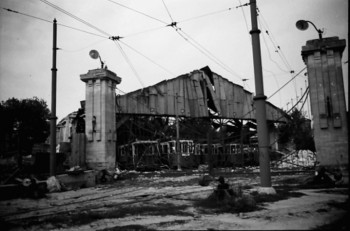 It was time when the famous tram model LOWA ET54 and trolley MTB-82 were brought into service. The depot served both trolleybuses and trams. Nowadays the Depot is related to Trolleybus Park.
Contact Details
Address:
Moldova, mun. Chisinau, c. Chişinău
Center, St. Columna, 171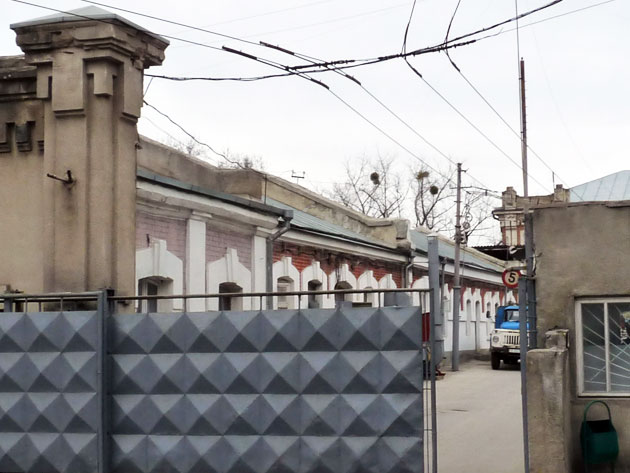 25 photos: 1 from 25