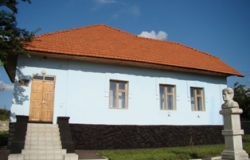 There is a house-museum of the writer Constantine Sterea in the village Ciripcau, Floresti district, Moldova.
Constantin Sterea was born in the village of Soroca district in Bessarabia region. He is a brilliant publicist, and at the end of his life he becomes known as a writer.
Constantin Sterea was born on the 1st June 1865 to the family of George Stepanovich and Pulkeria Sterea. He spent his childhood in Ciripcau. Then he went to study into Chisinau. There a future publicist enters the underground cell. He is actively involved in the "Narodnaya Volya" revolutionary movement of populists. The first time he was arrested was at the age of eighteen, and he had to spend several years in prison in Odessa. But this is not the end of his ordeal, as for his political beliefs, he was exiled to hard labour in Siberia, where he remained in exile from 1885 to 1891.
In 1892 C. Sterea returned to his native Bessarabia, after which he left for Romania, where he is re-included in the social and political life of the people. As an opponent of Marxism he founds the poporanizm movement, which is an analogue of the Romanian populism. In 1918 he is a member of Sfatul Tarii and speaks for joining Bessarabia to Romania. He is also a member of the Romanian Parliament and one of the founders of the Romanian National Peasant Party.
In the 1930s, it he is imprisoned by the Romanian authorities, accused of high treason. He was accused on the grounds that he had collaborated with the Germans during the First World War during the occupation of Bucharest by German troops. After his release he is excluded from political life. C. Sterea creates a multivolume novel titled "On the eve of the revolution" where the plot of the novel is set in the Russian Empire in the late 19th - early 20th century.
The museum was opened in celebration of the 140th anniversary from the birth of the philosopher, essayist and teacher Constantin Sterea.
At the house-museum there is a stone bust of the philosopher and a memorial in the form of tablets with the names of all members of his family.
Contact Details
Address:
Moldova, dis. Floresti, v. Ciripcau

Phone(s):
(+373-250)-93474
(+373-250)-93475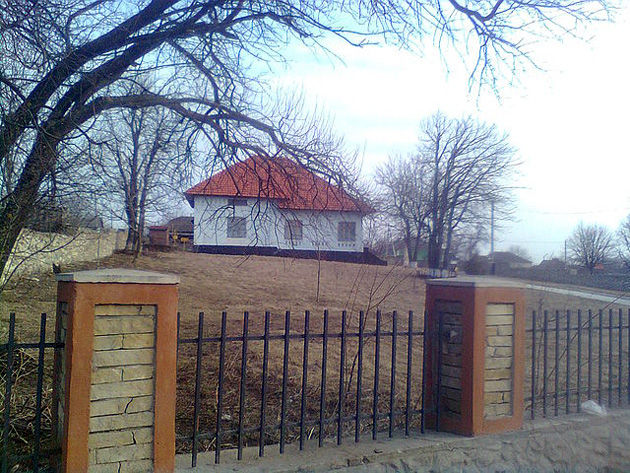 4 photos: 1 from 4