The museum is in a former water tower that is 119 years old. During the earthquake in 1990 the building was severely damaged, and was closed for ten years. In 2000, the museum reopened, but two years later was again closed for renovation. Its recent opening was timed to celebrate the Day of the City of Chisinau.

At the moment, the museum has one temporary exhibition devoted to Chisinau water-supply. In the future a permanent exhibition dedicated to the history of the capital is planned to be opened.
The Water Tower was built in 1892. The Building was designed by famous architect Bernardazzi.

As a museum of Chisinau city the tower began to work in 1971.

The tower itself initiated centralised urban water supply. The upper floor is a wooden superstructure. The height of building to the crowning cornice is 22 meters. Load-bearing walls are made of local stone (limestone) including series brickwork. The wall thickness varies from 2 meters at the base to 0.6 m on the upper floors.

Inside the tower is preserved spiral metal staircase. Moreover there was built an elevator during the reconstruction.
Some time ago in the Water Tower there used to be headquarters of the Historical Museum.

The same water tower was built as well at the intersection of Vasile Alexandri and Veronica Micle, but it has not been preserved to this day.
Contact Details
Address:
Moldova, mun. Chisinau, c. Chişinău
Center, St. A. Mateevici, 60а

Phone(s):
(+373-22)-241648
(+373-22)-241584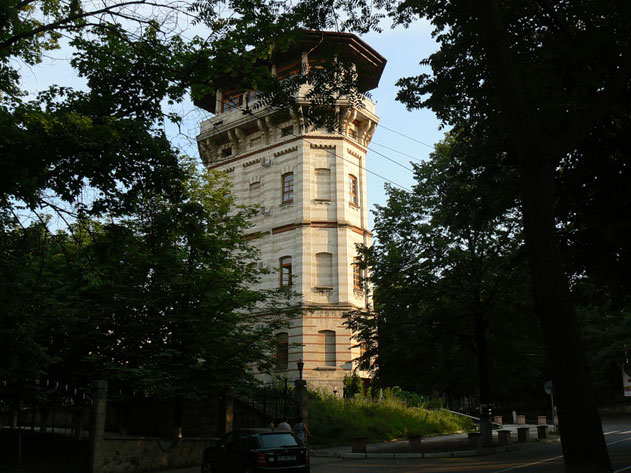 21 photos: 1 from 21