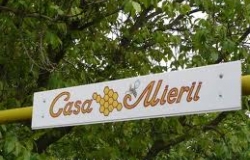 You can not only assess the quality of honey, but also observe the life of bees and process of their work that is not available to the human eye under normal circumstances in a specially constructed hive. Thus, inside this museum you can see the process of honey production and also the product itself.
The museum was opened in a residential peasant's house in the village of Condrita. The master of the house and of course the museum is Mihai Stegeresku. The entire property is an apiary, and is dotted with more than a hundred hives. The "Honey" institution as a result of its unusualness quickly gained popularity, particularly because of quite a buzz with the unexplainable press attention being given.
The "Highlight" of the museum is a glass hive, which, due to its transparent walls, makes it possible to observe the life of bees.
Here you can see the work of the yellow-striped workaholics in process - how they shape their combs - the cells for future generation of bees and the other routing bee bustle. Since the internal environment can disorient the bees, the glass beehive is connected with the air in a very simple way, a simple metal pipe, which rises directly through a hole in the north wall of the house. In spring and autumn there is little sun from this side and therefore it is always deceptively cool as it is known that a bee does not leave the hive when the temperatures are below +16 +18 degrees.
In the room where the glass hive stands there are some museum exhibits related to honey: being the types of honey, propolis, beeswax and beeswax candles, pollen, healing balm based on alcohol and even mead. You can also look through certificates and prizes given to the museum exhibits displayed in exhibitions.
Beekeeping products are often very different: honey, propolis, pollen, beeswax, surprisingly even dead bees are beneficial. Thanks to chitin, which forms the outer hard cover of the insect, bees become a type of "healer", because many medicines are produced on the basis of this wonderful organic matter.
Contact Details
Address:
Moldova, mun. Chisinau, v. Condriţa

Phone(s):
(+373-22)-277041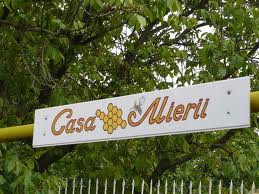 6 photos: 1 from 6