In April 2015 Microsoft is going to release a new operating system. It is reported by blogger Paul Tarrott. OS will be..
Following the successful delivery to Moldova Aid of over 200 wheelchairs, a presentation in Balti will be taking..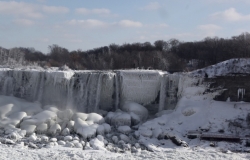 World's most famous waterfall has been frozen over for the first time in a hundred years.