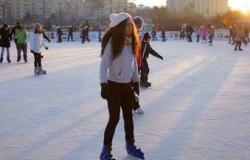 Construction works of the ice rink in the main square of the capital is finally coming to an end. This is the first..
In April 2015 Microsoft is going to release a new operating system. It is reported by blogger Paul Tarrott. OS will be..
Following the successful delivery to Moldova Aid of over 200 wheelchairs, a presentation in Balti will be taking..