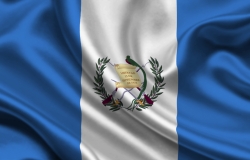 Guatemalan Ambassador in Moldova Herbert Estuardo Meneses Coronado, being the first Guatemalan diplomat accredited in Moldova, has declared his intention to brisk up the trade and economic relations with Moldova.
The ambassador noted that his country is particularly interested in import of Moldovan wine, tourism cooperation, as well as the possibilities of free trade, which Moldova has at the regional market.
Herbert Estuardo Meneses Coronado assured that he had set a goal throughout his diplomatic mission to promote the establishment of closer relations between economic agents in both countries.