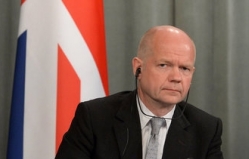 May 5th sees the arrival in Moldova of the British Foreign Secretary William Hague.
The minister is due to have will meetings with Timofti, Yuri Leanca and Natalia Gherman.
On the table are the ongoing bilateral issues and relations of the region and further discussions on the European integration of Moldova into the EU.