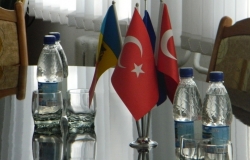 August 22nd sees a free trade agreement between Moldova and Turkey being signed.
Between now and then the Turkish will have to decide who will represent the country at the signing.
Negotiations between the two countries have been now going on for over two years.
Since 1996, Turkey has been an associate member of the EU and the member of the European Customs Union.