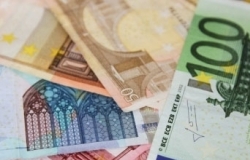 Appendix № 1 to Financing Agreement between the Government of Moldova and the European Union concerning framework support of current and future agreements between the two sides was finally ratified by Cabinet members.
In addition, the European Union has decided to allocate 2.54 million euros, of which 2 million will go to the fight against economic crime, corruption and money laundering. The remaining 500,000 go to freedom and pluralism in the media.
The document will come into force at a time when the Commission receives from the Ministry of Foreign Affairs and European Integration notification that all the procedures are fulfilled, but no later than 31 December 2014.
In 2012, the EU provided financial assistance to Moldova in the amount of 30 million euros.