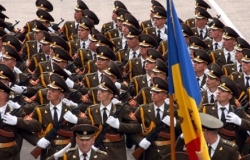 National Army intensifies training of conscripts. This measure is designed to prepare soldiers to participate in the international peacekeeping operation in Kosovo.
Besides the usual training, soldiers will have additional training in Germany, Romania and Ukraine.
Infrastructure of military base is going to be upgraded in Bulboaca.
Within the scope of the global program in the field of peacekeeping operations, the financial support will be provided by the U.S. government.