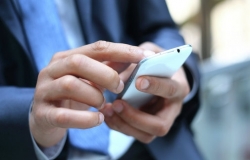 In accordance with Regulation on Amendments and Additions to the National Numbering Plan, Moldova will introduce two new short numbers: 116006 and 116117.
These short numbers will be provided by the National Regulatory Agency for Electronic Communications and Information Technology to providers of fixed telephone services.
Short national number 116006 is allocated for social services "telephone line support to victims of crime." Callers will be provided with psychological assistance, information on rights and how to implement them, and will also be given the necessary information on the location of the institutions needed by the affected.
As for short-national number 116117, it is dedicated to "telephone medical services that are not classified as emergencies." This number will be responsible for call forwarding to health services to help citizens.
.
These numbers are used throughout the EU for the same type of services.