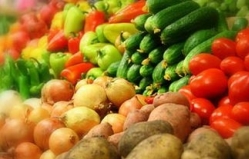 On November 1 in Tiraspol will be held the last agricultural fair of the season. Sales will begin with 8:00 on the street Kotovskogo - from "House of Books" to exhibition centre "Transnistria".
At the fair you can buy vegetables, fruits and honey at below market prices. On sales will also be electrical devices: grinders of grain, press for grapes and the other, the production of "Electromash" with 10% discount.
The Fair will run up to 14 hours.