"Many stories, one heart." "Opa Greek Café", invites all comers to take a trip to sunny Greece without leaving the native city of Chisinau. Greek cuisine is traditionally full of olives, feta cheese, wine, and a lot of vegetables, all supporting various wonderful seafood and meat dishes and always generously seasoned with olive oil, lemon juice and spices lovingly warmed by Mediterranean hot sun.
On entering the café-restaurant "Opa Greek Café" you will be met by the very welcoming owner Labis, his grin is the first thing you will see, as he swoops across the threshold of the restaurant towards you.
After a warm greeting, Labis the café-restaurant will ask how you are and if your journey was good, all while setting you down at a table. By this time you'll be sitting at the table and wondering if you had ever met him before as he seems to know you so well! Within a minute or two the staff will take your order. It may even be Labis as his entire team work seamlessly running the entire restaurant with lots of positive energy and amicability. So, with an elevated mood you will start the most delicious meal accompanied by some stunning drinks.
Meanwhile Labis is hurrying to welcome in his new visitors, on the way to through he may well slap you on the shoulder cracking a harmless joke. Thus again the question in your mind is, "We must have definitely met somewhere before?" But again, this is quickly forgotten as you embrace and enjoy the excellent ambience, incredibly delicious food and the truly endless warm Greek hospitality.
"Opa Greek Café", further invites you also to enjoy a traditional Greek coffee - Ellinicos cafes which is served in small cups with a glass of cold water, or a frappe, an instant coffee with ice and milk, whipped in a special way, will cheer you up no end. Of course, it is then impossible to resist the next level of cuisine intrigue being that of the "Greek" sweets.
Having visited "Opa Greek Café", you once and for all will fall in love with this place. Listening to the Greek music you are magically transported to Greece, leaving behind the bustle of everyday life. The "Opa Greek Café", enriches your life and fills it with so many colours that you have no other choice but to just relax and enjoy this unforgettable evening.
If you want to dine here with a larger dining set say of 7 people or more, we strongly recommend to reserve a table in advance as the restaurant is very popular among tourists and locals alike.
At "Opa Greek Café" everyone will find a dish to his or her taste, from tasty juicy kebabs and salads, seasoned with the best olive oil, grilled fish great moussaka and a plethora of culinary delights for dessert.
Contact Details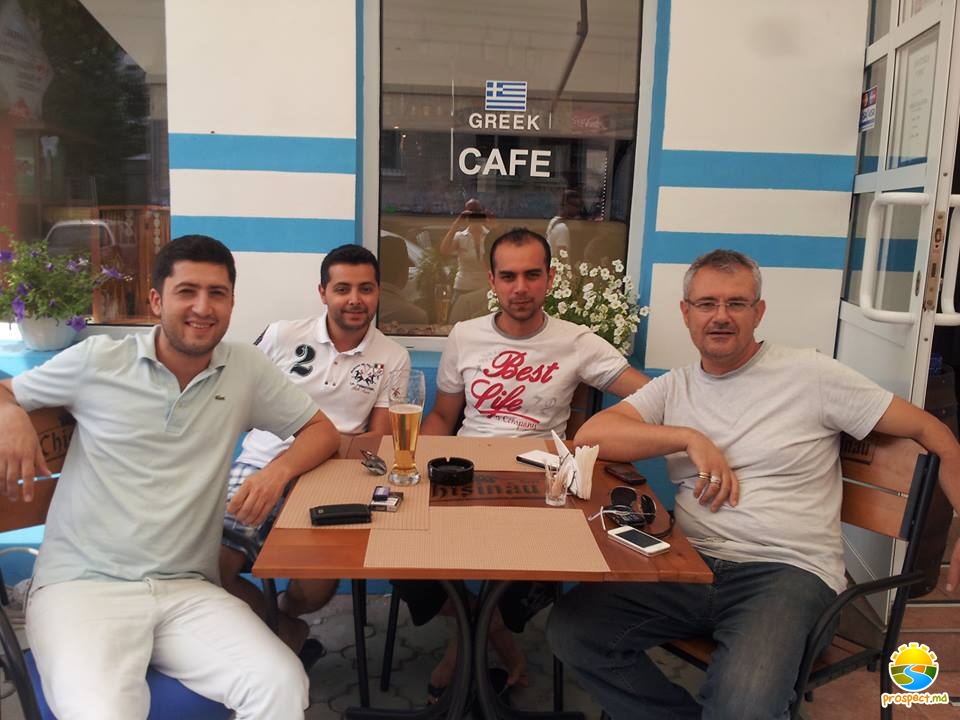 6 photos: 1 from 6