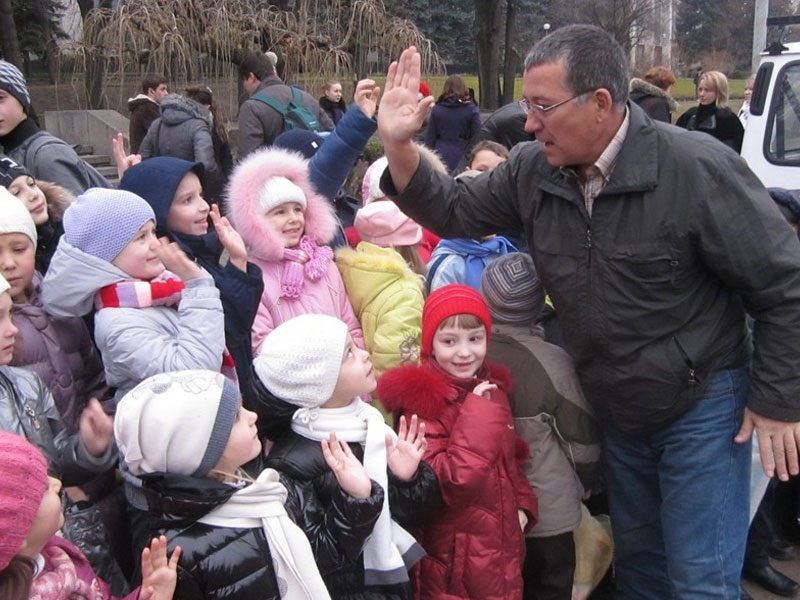 The projects: Organization of children's festivals, holidays and recreation. Academy "Santa Claus" Children's Center "Sparta" (Crimea), and "Christmas Caravan", TV-shows and others.
ADDRESSES OF GOOD - YOU can really help the children!
Make their lives just a little more beautiful...
No matter what you're doing and how much you earn.
After all, to become a volunteer, you need the desire to give a smile,
joy and a little free time.

The situation in remote villages is much more complicated than in the capital or other cities.

Do you have a car? A trip to the remote villages of Moldova in search of poor families who need help. Today the main problem is to prepare database of ACTUALLY needy families with objective information on each family.

Firms and companies can learn from the Organizing Committee a list of urgent and pressing problems of school boarding houses, orphans, large families of the country.

NGOs can go and help children from the most remote corners of the country.

Individuals can assist to the extent possible:

If you film or write you can light the life of this category of children in extensive media coverage.

Are you a system administrator? If yes you can make all these things, ideas posted on the Internet to attract new people and resources.

If you're an electrician, builder, glazier or you're just a master of your craft and ready to provide assistance to those who need, help to glaze a window to reduce draught, give light to those who stay in the dark today, build a house for those who do not have it today.
Contact Details
Address:
Moldova, mun. Chisinau, c. Chişinău
Riscanovca, St. Nicolae Dimo, 17/4

Phone(s):
(+373 22) 434 606
(+373 22) 430 430

Gsm's:
(+373 68) 430 430
Do you represent the company?