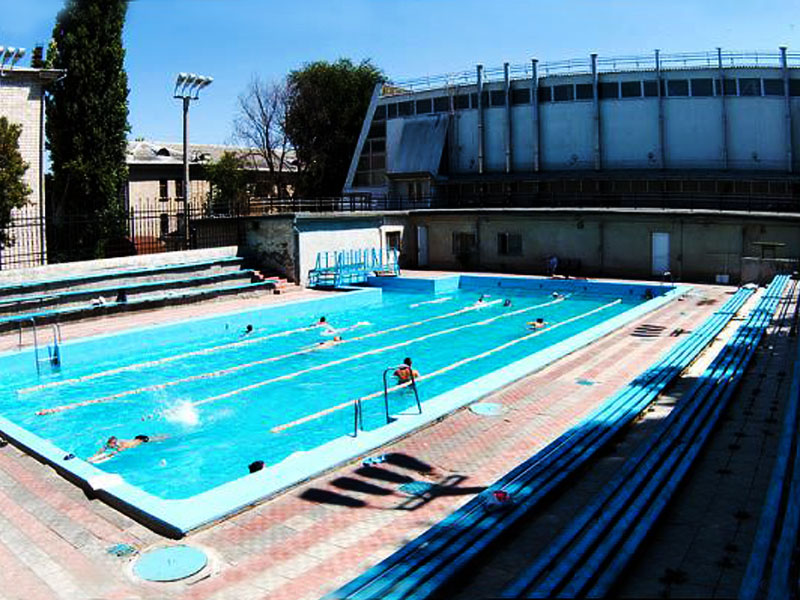 The sports centre is a subdivision of the University, which tasks are:
to ensure the schedule of physical training coordinated by the Department of Physical Culture for the students of the University.
development of physical culture and sports activities among students,
to hold internal and inter-university sports events and activities
to provide recreational and sports services to businesses and individuals on a fee basis.
The pool is open daily until 21.00.

There is a children's pool. Your child will have swimming lessons three times a week from 3pm to 6pm (you can choose suitable days and time). The session lasts 45 minutes. Children under 16 years swim exclusively under coach supervision. Only kids reached 7 years can be enrolled for swimming.

Do not go in the pool if ...
you feel low, giddy or ail - even if the symptoms are minor;
have been drinking alcohol beverages;
you have a fever;
have any skin diseases;
chronic diseases excluding hypothermia and water treatments.
Nothing to worry about, It is all right, is it not? Well, then - happy swimming!
Contact Details
Address:
Moldova, mun. Chisinau, c. Chişinău
Center, St. Ismail, 1

Phone(s):
(+373 22) 278 544
Do you represent the company?