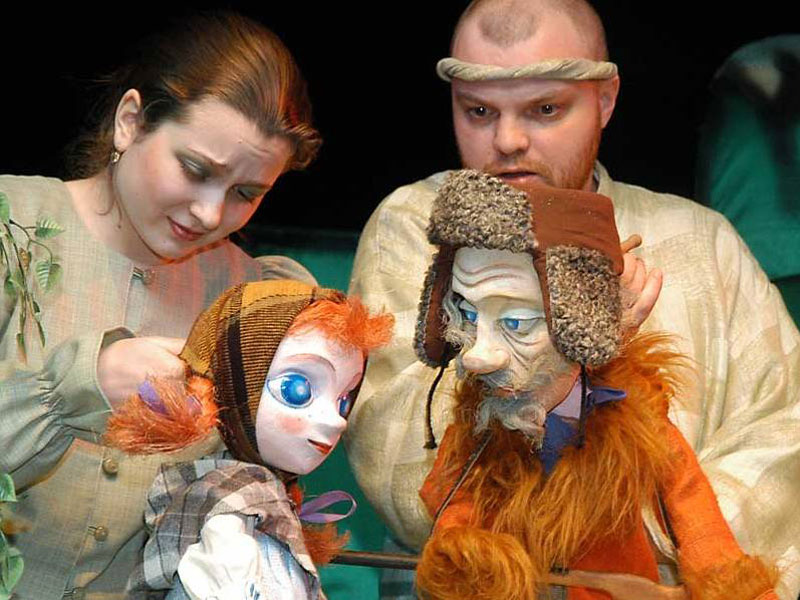 The Republican Puppet Theatre «Licurici» is a cultural center which presents performances for all ages. The professionalism and wonderful spiritual traditions attract every year about 90 thousand spectators, presenting more than 500 performances – both at home and abroad.

During its 68 seasons, the theater staged performances inspired from the most popular fairy tales written by H. – Ch. Andersen, Brothers Grimm, Carllo Collodi, J. Rodari, A. de S. Exupery, V. Dorosevici, A. S. Puskin, N. V. Gogol, E. Svart, Mihai Eminescu, Ion Creanga, and Petre Ispirescu. The contemporary playwrights Petru Carare, Gheorghe Urschi, Emilia Plugaru, Valeria Grosu, Ludmila Sobietschy, Andrei Strambeanu, Iulian Filip, Veronica Boldisor, Gheorghe Calamanciuc, and Grigore Vieru are also welcome in this theatre.

A special attention is paid to the soundtracks and musical arrangements of the performances. Several composers wrote the music for our performances during all these years: E. Doga, V. Dinga, B. Dubosarschi, T. Chiriac, Z. Tcaci, V. Loghin, I. Macovei, A. Chiriac, O. Negruta, L. Stirbu, Il. Valuta, V. Bitchin, V. Burlacu and P. Rivilis.

The prestigious Chisinau Theater started its activity within the Romanian-Russian-Ukrainian cultural relations, established after the Second World War, with the performance "Foisorul" by S. Marsak (15.10.1945).

In the first quarter of the century (1945 - 1970), famous actors like: N. Ilinschi, D. Socoliuc, D. Apostolidi, R. Levin, A. Neaga, T. Julea, L. Untu, and E. Ghejenco made a great contribution to the growth and development of the theatre. After 1970, the acting troupe was completed with new employees– graduates from the State Theatre Arts Academy from Sankt-Petersburg – N. Clichici, M. Madan, V. Rusu, N. Terehov, N. Stefaniuc, I. Popescu, A. Terehov, V. Stefaniuc, T. Macovenco, V. Seluh. Another class of graduates of theatrical institutions from Russia and Ukraine joined the team in 1980 – V. Mocanu, I. Boiarchin, G. Boiarchin, S. Radu, A. Prepelita, V. Dobzeu, E. Ariton, V. Clichici, L. Paiu, V. Poltavet. The first puppeteer graduates of Chisinau Academy of Music, Theatre and Fine Arts came in 1992, and namely: A. Madan, D. Nimijan, N. Braguta, N. Lefter, N. Prescura, J. Basu, M. Ciobanu and A. Strungaru.

Nowadays, the art of puppetry is studied by a 5th class of actors at the National School of Drama.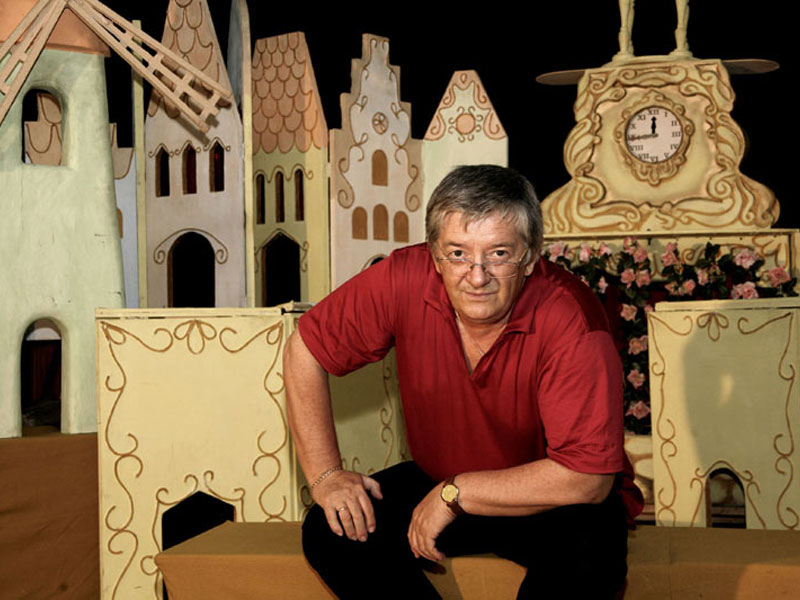 A substantial contribution to the development of the art of puppetry was made by Constantin Ilinschi, chief director of the theatre, during 1951 to 1978.

Since 1979, the theatre management was taken over by Titus Jucov, who staged until now more than 70 shows.

Over the years, the art directions signed by Sima Cervinschi, Alexandru Subin, Alexandru Lodzeischi, Vladimir Cantor, Angela Josanu, Nina Zabrodin, Sergiu Plamadeala and Maria Gross enjoyed great success.

The theater fruitfully cooperates with renowned stage directors from Romania (L. Steciuc, V. Dobrescu, M. Mierlut, T. Hogea), from Russia (A. Misin, N. Naumov, Iu. Fridman, S. Jelezkin), from Ukraine (Iu. Sicalo, V. Levcenco, B. Azarov), and Bulgaria (T. Galabova, I. Mladenov).
Since 1966, the Republican Puppet Theatre is member of UNIMA within UNESCO.

In 1995, the theater celebrates 50 years of artistic activity and organizes the first edition of the "International Gala of the Puppet Theatre "Licurici-50", with the participation of theaters from Bulgaria, Germania, Romania, France, and Ukraine. Russia, Turkey presenting the latest forms of staging in puppet performances. The first edition was opened by the UNIMA Secretary General– dl. J. Felix. Ever since, every five years "Licurici" comes in front of its friends with an evaluation report, organizing the "International Gala of the Puppet Theatre". Currently, the theatre is preparing the 5th edition of the famous meeting, gathering puppeteers from around the world.

The theater has successfully participated in various international festivals from Romania, the Ukraine, Russia, Belarus, Georgia, Bulgaria, Uzbekistan, Serbia, Italy, Spain, Germany, Turkey, Poland where it received various prizes and certificates of merit.

There are two troupes working successfully within the theatre – the Romanian language and the Russian language ones. Some shows are translated into Italian, German, Spanish, French, Polish or Turkish.

The world of puppeteers is a beautiful world with noble-minded people, who aren't envious or jealous at all and, a very important feature is that they are endowed with a vital sense for theater people: fellowship solidarity.

Today «Licurici» is visited by the great-grandchildren of those who attended the first performances. the puppeteers' souls are purified and retrieved through work and love by the daily communication with the little spectators by means of stories... We hope this will last for a long time, because the link of time can be never be interrupted…
Contact Details
Address:
Moldova, mun. Chisinau, c. Chişinău
Center, Ln. 31 August 1989

Phone(s):
(+373 22) 245 273
(+373 22) 245 166
Do you represent the company The Republican Puppet Theatre «Licurici»?