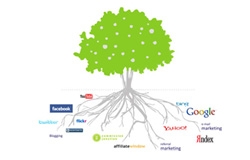 Web Consulting Agency offers services in web design, consultation and web marketing regarding building and promoting websites.
You are about to develop your own website?
Are you promoting your company using internet advertising?

We'll certainly help you to find new partners, new customers, and to have a better servicing to existing ones.
Web Consulting Agency will find the optimal solution and it will implement in detail what you want to elaborate.
Contact Details
Address:
Moldova, mun. Chisinau, c. Chişinău
Center, St. M. Kogălniceanu, 58, MD-2009

Phone(s):
(+373 22) 926 914

Gsm's:
(+373 69) 110 239
Do you represent the company Agentia Web Consulting SRL?