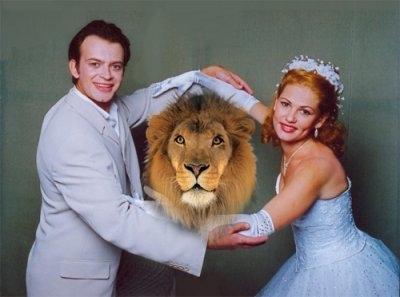 On the main stage of Chekhov Russian theater you can watch a comedy in 2 acts, "Hallam-Bundu, or hostage of love" by Yuri Polyakov.
The plot of the comedy is very simple and recognizable. It is dynamic and bright, filled with a variety of funny aphorisms that sound every day in our daily lives, and have become the norm of today's reality. The play involves love affair. Young people go to various tricks, gimmicks, and as a result achieve their goals.
... One ordinary morning a young businessman accompanied by a bodyguard rushes into an ordinary Moscow apartment of an elderly and very distinguished professor. The businessman is a former boss of the professor grand daughter ...
Start: Mar 07 2015 @ 18:00 Next: Nov 06 2015
End: Nov 06 2015 @ 21:00
Venue: "A.P.Chekhov" Theater
Start Date/Time: 18:00
End Date/Time: 21:00

Archive
07.03.2015
06.11.2015
Contact Details
Address:
Moldova, mun. Chisinau, c. Chişinău
Center, St. Vlaicu Pârcălab, 75

Phone(s):
(+373 22) 221 332
(+373 22) 223 362
(+373 22) 224 436

E-mail:


Url: