The Military Memorial Cemetery – is the burial place of civilians and Soviet soldiers who died a heroic death in the war years. The cemetery is an integral part of Victory Memorial and is located in the south-eastern part of the Chisinau central cemetery.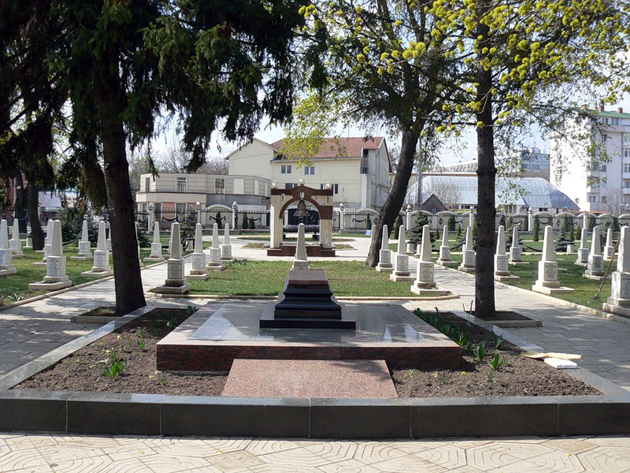 It is burial where rest the remains of over 300 people with mass graves and individual graves, all laid their heads down for protecting and freeing Chisinau from the Nazis. Here the graves of A.G. Karmanov - the Hero of the USSR, he commanded the 172nd Guards Rifle Regiment, Lieutenant Colonel S.F. Reznichenko, members of underground groups, as well as police officers (sergeant L.I. Spektor, Colonel A.M Bazhenov and others), who died in peacetime while on duty. Memorial headstones with the names of fallen heroes and obelisks are installed on some mass graves.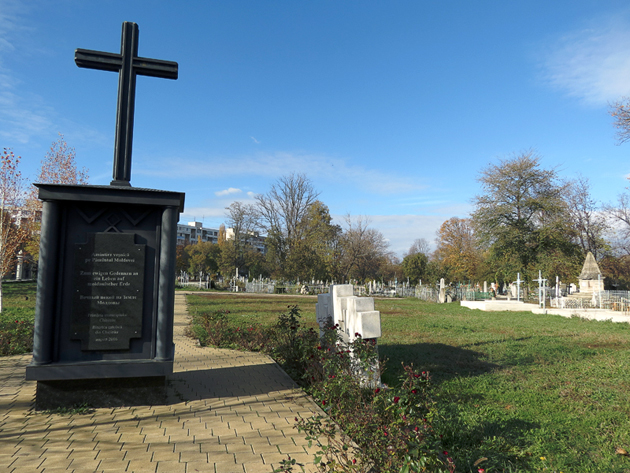 In the middle of the cemetery, a black marble headstone is symbolic erected. The inscription on the tombstone reads as follows: "Eternal memory to the heroes! Here were buried in the soldiers of the Soviet Army, laid their head in the battle for the liberation of Chisinau in August 1944".
Contact Details
Address:
Moldova, mun. Chisinau, c. Chişinău
Center, Piața Pantelimon Halippa
7 photos: 1 from 7