As to when this villa was actually built is unknown as there is not any precise information. We only know that this building was built between 1892 and 1912 - on the empty and available area, which the captain's widow Daria Kuroedov gave to one of her family member Stepanovskaya Magdalene .
House called "Bogdasarov Villa" came into the possession of this family in 1919.
The house consisted of 5 rooms, but in comparison with the building exterior - its interiors, did not repeat that of the external Gothic buildings looks with high arches and stained glass windows. Most likely, the life that went on behind the windows of this house framed with pointed arches would have been normal and ordinary, as many other families in Chisinau. However, this house's exterior creates a special, "high" emotional atmosphere, taking on a spiritual and dispensing extraordinary taste of the original owners.
Bogdasarov family also owned a real estate in the village Ivancha, which is today the Museum of Handicrafts. Originally it was the estate of Karabeta Balioza – the Administrator of Manuk Bey. In 1912, after the Administrator`s death the estate went to his distant relative Bogdasarov. It is thought that the house in Chisinau was purchased most likely on the personal desire.
Contact Details
Address:
Moldova, mun. Chisinau, c. Chişinău
Center, St. Serghei Lazo, 14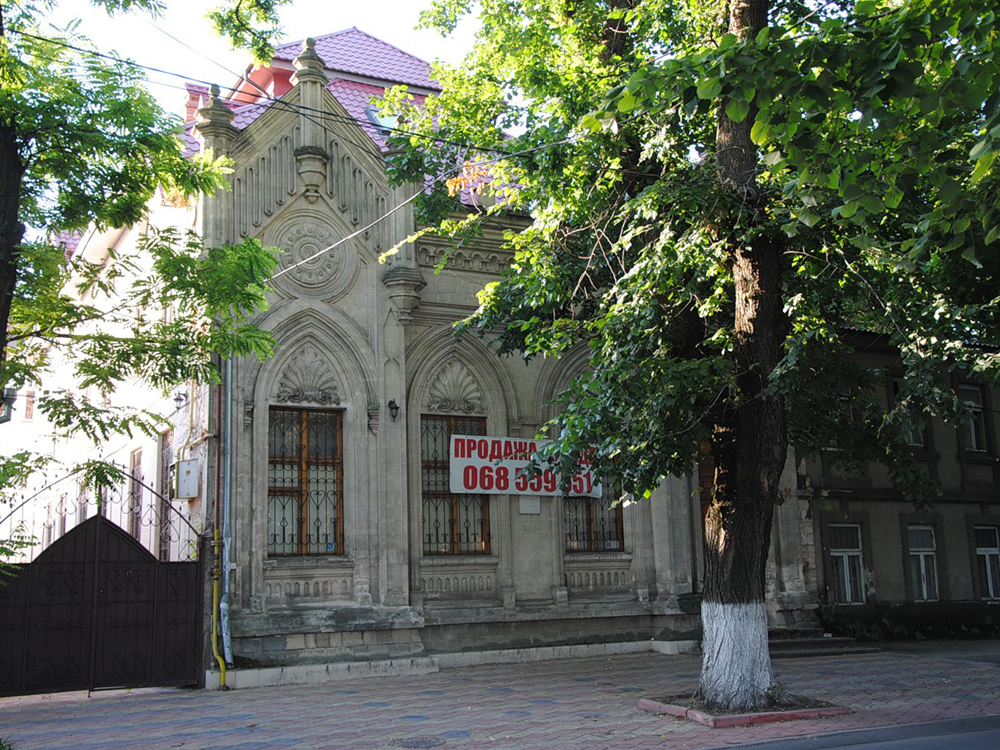 4 photos: 1 from 4