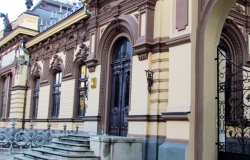 Known as a councillor, Mr Vladimir Herz, built his home in 1903, on land which belonged to the landowner Jorg Ballsh, landlord of orphanage.
Experts believe that the design of this house was done by the Austrian architect Henry Filippovitch Lonsky.
With corbels projecting forward, a roof, with domes of complex shapes, makes the building seems big and elegant. The whole picture completes the decoration in the form of flowery casting vases on top of the facade, the bas-reliefs in the form of allegorical figures and a floral ornament.
A lot of decorative elements are on the interior of the building as well: on the walls and ceilings we can see the depictions of mythological subjects; also we enjoy gilded stucco ornamentation.
For amateurs this building looks like as a single structure. However, it is connected with a more restrictive structure – Kligman`s house, which was built in the neoclassical style with a stylised gallery. Dual eclectic styles contemplated several generations of people in Chisinau.
Contact Details
Address:
Moldova, mun. Chisinau, c. Chişinău
Center, Bld. Stefan cel Mare si Sfint, 115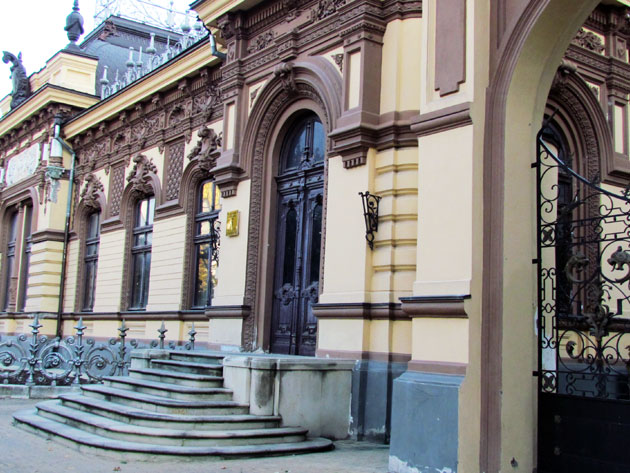 60 photos: 1 from 60