The city called Bender, situated on the river Dniester there is with the help of public funds a built monument in the honour of the Fortieth Anniversary of Liberation from German - Romanian invaders.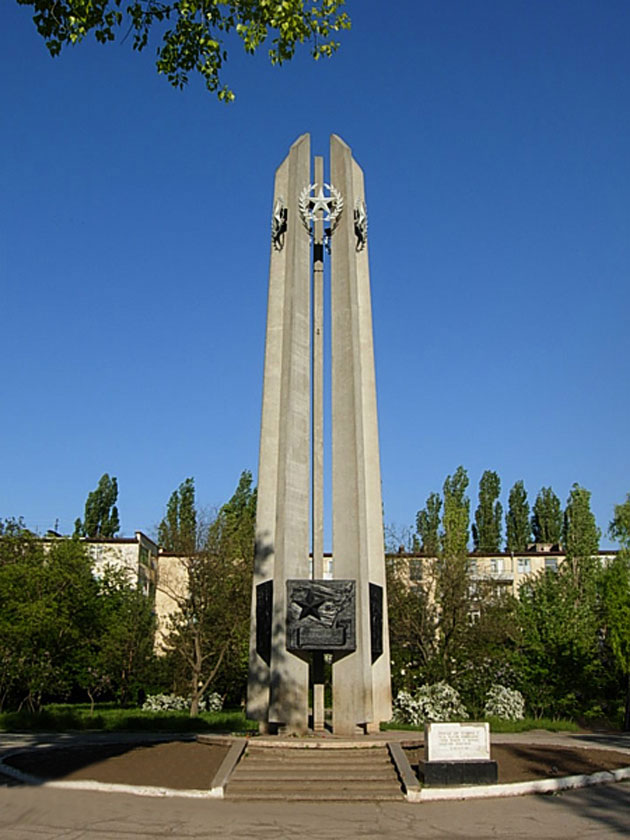 Memorial symbol "Glory of the heroes - liberators" was solemnly opened on 22nd August in 1984 in "Lenin" district, in the park "Victory". Stele is dated to the fortieth anniversary of the liberation of the city. The generation of 80s devoted its contribution and respect to the soldiers of the Soviet Army, which carried out their great feat on the banks of the river Dniester.

Popular architect A. G. Polyansky proposed to create the monument, as well as he offered the first layout model and completed the first sketches of the memorial sign. Architects F. Kazaku and A. Raylyanu developed implementing sketches.

This majestic architectural composition is located on a small hill. Above the five -pointed star of red mosaic, which represents the basis of the monument are towering five thin pylon bayonets. Decorative reliefs are distinguished by emotional strength as well as severe simplicity; they represent the stages of WWII. Artists from Bender such as N. Rykovsky, E. Panchenko, V.Zyuzin making all together the creative team, they managed to reach the highest artistic level in the creation of the dynamic and heroic historical compositions of the World War II.
Contact Details
Address:
Moldova, mun. Tighina (Bender), c. Bender
4 photos: 1 from 4