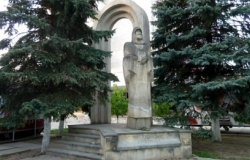 Monument to the Metropolitan - Petru Movile stands on the Stefan cel Mare Boulevard.
This composition looks impressive, the Metropolitan is looking at the arch, his gaze is determined and goal oriented, there is the Bible in his hands.
Petru was the son of Movile – the Moldovan leader, lived in the 17th century, and was born in Moldova. The Father of Petru in the 16th century moved to Rzeczpospolita. This happened because of his defeat in the struggle for the throne, as it was the first monarch of Wallachia and then Moldavia. At the age of 31, Petru Movile became the abbot of the Kiev- Pechersk Lavra, and later wrote his famous book in the circle of believers "Orthodox Catechism."
All his fortune Peter Movile bequeathed to Kiev board, to Sophia Cathedral, Kiev- Pechersk Lavra and to a nursing home. In 1995, the Synod of the Ukrainian Orthodox Church, ranked him among the saints.
In Chisinau, the memory of Metropolitan immortalised not only in the form of sculpture, but also the street is named after him and several government agencies, including the Lyceum.
The inscription on the monument reads as follows:
"Petru Movilă – the Metropolitan
Architect is Iu. Halupneac
Sculptor author are B Dubrovin G. Dubrovin
Sculptor executants are V. Nita V. Suleac 22.12.1996"
Contact Details
Address:
Moldova, mun. Chisinau, c. Chişinău
Center, Bld. Stefan cel Mare si Sfint, 180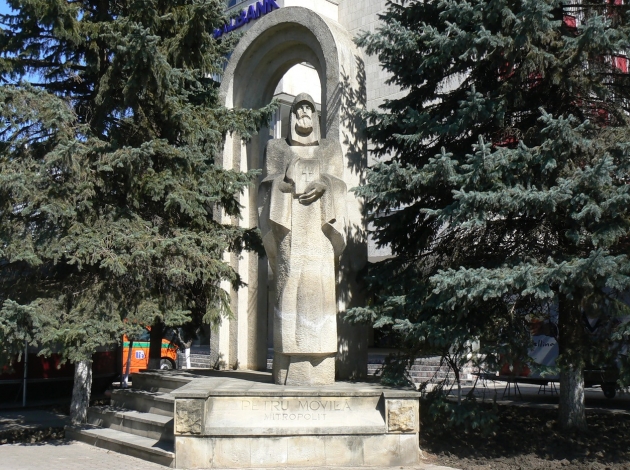 12 photos: 1 from 12