On 26th May1884 in Chisinau was immortalised the memory of the great Russian poet Alexander Pushkin by the opening of the obelisk in the city Alexander Garden (now it is Park of Stephen the Great).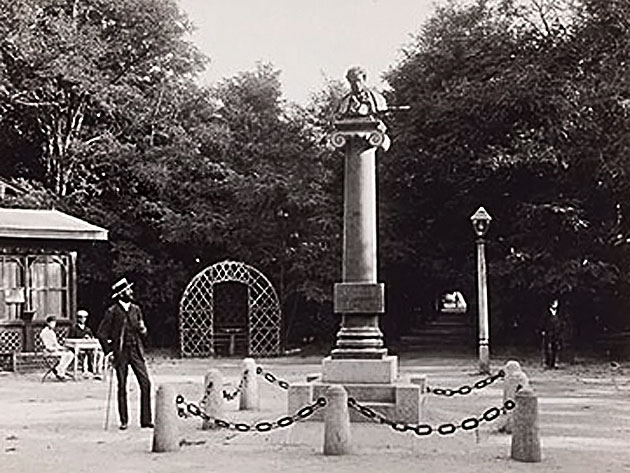 Monument to Alexander Pushkin, located in the central park is the oldest in the city, it is already more than 100 years.

The idea of establishing a monument to Pushkin has arisen in 1860 -ies, but money for implementing this nice idea into reality was not, and only in the 1877 the charity performance for subscription list was done. Totally, 1,000 gold roubles were collected.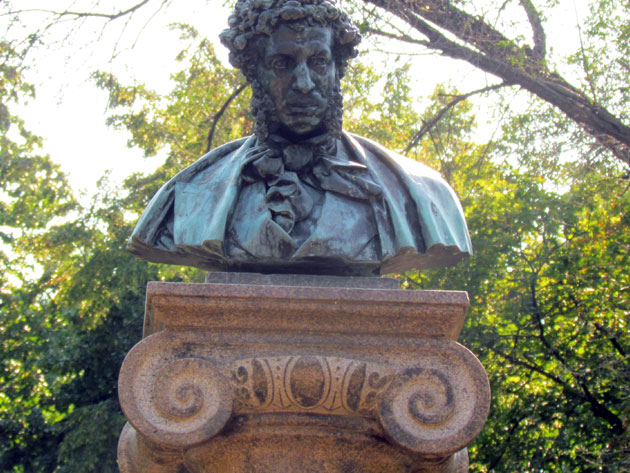 Work on the construction of the monument was completed quickly and in 1881 a bust of Alexander Pushkin was brought to Chisinau by railway. Then, under the close supervision of the sculptor A.M Opekushin a pedestal and column were carved. Opening of the monument was scheduled to 26th May 1884 as it was the 85th anniversary of the birth of Alexander Pushkin.

The time spent in exile in Moldavia, of course influenced the work of the great poet and has become an integral part of the historical and cultural life of the capital.

Every year, on the 10th February and on 6th June, at the Pushkin's monument gather admirers of the poet's word. We can hear official speeches, sound the poems of the great poet, people are laying flowers.
Contact Details
Address:
Moldova, mun. Chisinau, c. Chişinău
Center, Parcul "Ștefan cel Mare"
23 photos: 1 from 23