Museum of Archaeology and Ethnography of the Academy of Sciences of the Republic was founded in 1977. Its base is the archaeological exhibition, organized in 1958 in the building of the Academy of Sciences of the Moldavian SSR. Since 1986, the museum has been opened to the public. Currently it is located in the historic centre of the city on Bonulescu Bodoni Street in the building of the 19th century which was designed by a renowned architect A. Bernardazzi.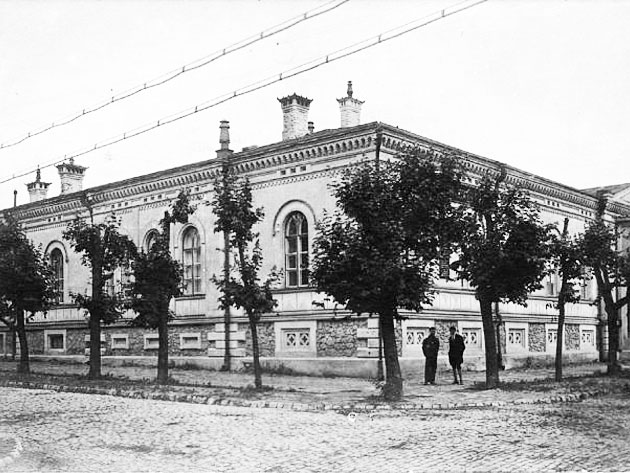 The permanent exhibition is displayed in 10halls each of 350 m2. The entire museum's collection includes about 10,000 exhibits from the core fund and 800,000 objects exhibited from a supplementary fund. The archaeological exhibition contains about 3000 artefacts and ethnographic exhibition has about 2000 items of historical value.
Archaeological exhibited objects cover the period from the Paleolithic to the Middle Ages.
Paleolithic Exhibits: bones and items of flint (hand axes, needles, cutters, blades), found in shallow caves near the villages of Brinzeni, Chutuleshti (Floresti district) Buzduzhani (Edinet district), Corpach, Kosautsi (Soroca district) Duruitori (Ryshkansky district).
• Mesolithic Exhibits: blades of flint found near the villages Brinzeni (Edinet district) and Varvarevka (Floresti district).
• Neolithic artifacts: pottery, items of Bug-Dniester culture, clay vases, fragments of spades.
• Eneolithic exhibits: items of Gumelnitska and Trypilska cultures.
• Bronze Age exhibits: tools of stone and bronze, bone, tackle, clay vases.
• Iron Age exhibits: headstones, ceramic and other items found on the cemetery near the village Pyrzholteni and town Sholdaneshti, objects belonging to the Geto-Dacians found in parks and fortresses near the villages Calfa (Anenii Noi district) Butucheniy (Orhei district) Hansca (Ialoveni district).
The ethnographic collection focuses on exhibits of material and spiritual culture of the Moldovan people. Here are the traditional garments, carpets, towels, agricultural implements.
The museum also has several halls equipped with colourful panoramic compositions.
Contact Details
Address:
Moldova, mun. Chisinau, c. Chişinău
Center, St. Mitropolitul G. Banulescu-Bodoni, 35

Phone(s):
(+373 22) 238 307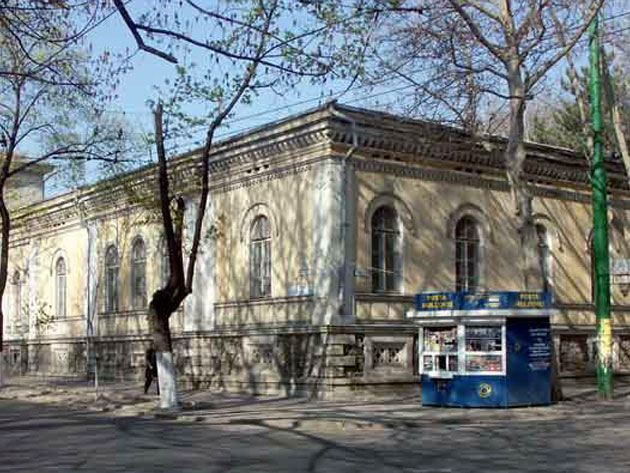 4 photos: 1 from 4