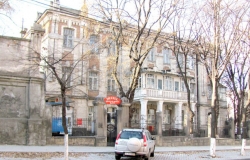 At the crossroads of Mihai Viteazul and Columna streets there is a conspicuous three-storey building with bright brick inserts. It's the old-timer that has witnessed the city's many transformations, changes and the appearance of new streets and transport over the years. The building was built between the years 1913-16 and was erected on behalf of the office of a
Belgian stock company
that launched the first trams in the capital in during that time.
In Chisinau the Belgians first constructed a line stretching 6 miles in length. However in 1913, when the Chisinau tram was transferred to electric traction, the total length of all routes has extended to 14 kilometers, with around 30 tramcars traversing the route. The office building were built not to be far from the tramway depot. Within the courtyard one can find other buildings in a well preserved state even to this day. They served as stables, as well as repair workshops for wagons and later trams. Nowadays the city trolleybuses are still being renovated in the buildings.
An anonymous Belgian company was the owner of the entire tram enterprise of the capital until 1940. Further to this, the company was nationalised and today it is called Regia Transport Electric Chisinau (RTEC) - the Chisinau Administration of Electrical Transport.
First trolleybuses to appear in Chisinau first road the streets in 1949. Six vehicles were sent from Moscow, accompanied by their 12 drivers who then began to teach the local personnel, a further the group of domestic drivers went to study in Kiev.
In 1974 the
Museum of Labor Glory of Electric Control
opened its doors to visitors.
The museum has an exhibition of historical photographs having once owned by the Belgian company. In the photos you can see - Belgians, first trams, a map dated 1912 and a diagram in the French language showing routes of the Chisinau electric tram.
In the diagram you can see that the first line, launched in 1913, ran from the top of the Armenian street almost to the Bull River – straight to the hospital on Pavlovskaya (now - Petru Rares) street. This line lasted until 1961.
The museum has an uptodate electric map of all trolleybus routes and can illuminate each route separately.
Contact Details
Address:
Moldova, mun. Chisinau, c. Chişinău
Center, St. Columna

Phone(s):
(+373-22)-204206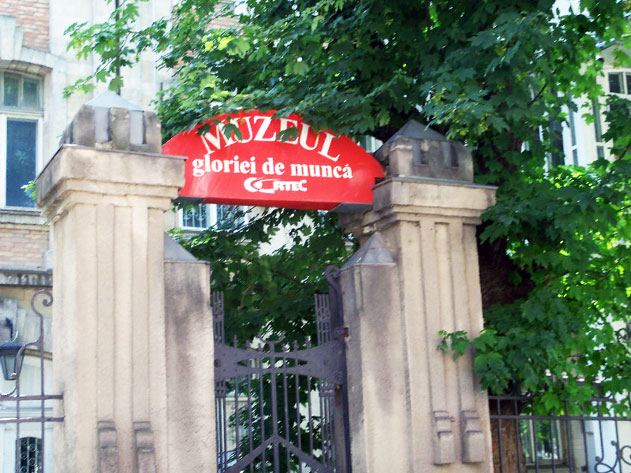 12 photos: 1 from 12