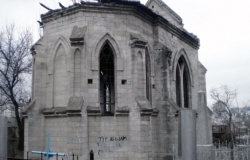 Construction of the chapel began in 1913 over the tomb of Joseph Kaetanovich Ohanovich who bequeathed " three thousand roubles for the construction of the chapel at the Chisinau Roman Catholic cemetery." In 1922, G. A Demyanovich completed the construction of this chapel, but the interior designs and the established altar he did it on his own money.
The building is done in Neo Gothic style, has one nave, its eastern part is faceted and the west facade is decorated with lancet on the entire height and width. Corners of the building are reinforced with two-stage buttresses for stability and strength of the building. All elements, including the stone facades with carved details reflect the high level of performance of skill builders.
At present times the chapel is in a bad condition, with collapsed roofs, many interiors are completely lost, no burials.
Contact Details
Address:
Moldova, mun. Chisinau, c. Chişinău
Botanica, St. Valea Trandafirilor, 11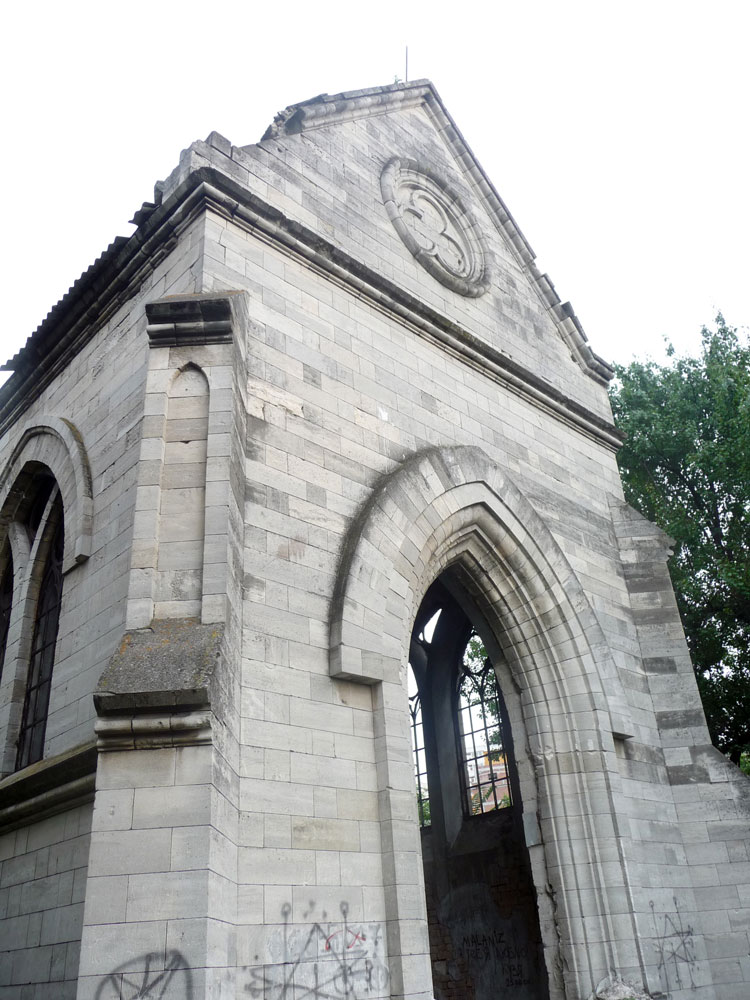 3 photos: 1 from 3