At 25 km from the city Drochia between the villages Mindic and Cotova, there is an ancient villa Mindic surrounded by a unique manor park.
The estate was bought by the Oganovici family, and it was they who gave this place so unique a look. In 1896 they started some work in order to improve the estate and the adjacent territory: there they built a park, rebuilt the manor house, purified and enabled three ponds, stone-built family necropolis and watermill with one-kilometre-long underground pipeline.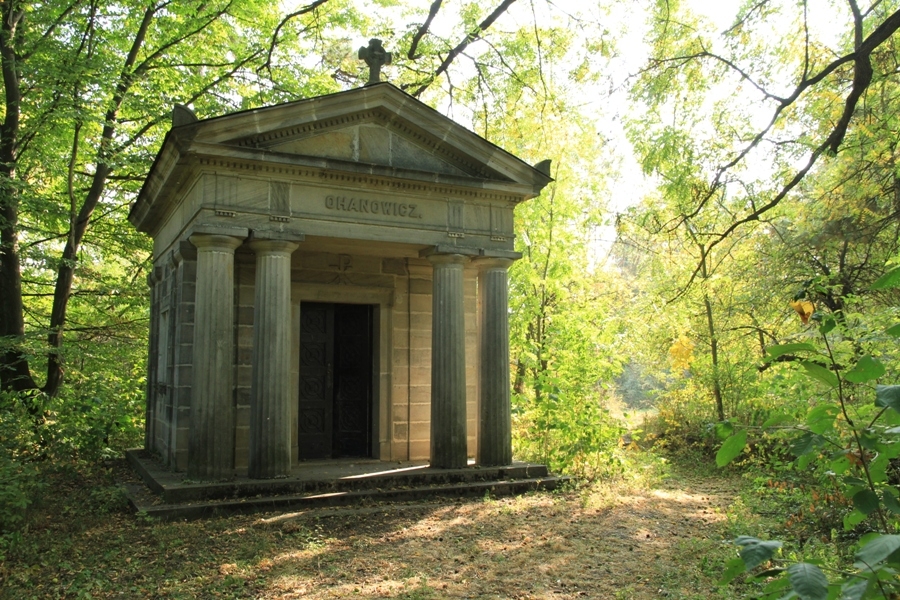 The chief ornament of the estate is its park. It was a famous architect Alexander Bernardazzi who was responsible for the design of the park and general concept of the manor. The park was indeed very carefully planned, with laid out alleys, lined with stone paths, placed across the brook an openwork metal bridge, which called "Bridge of Sorrow."
Everything in the park is a kind of symbol. So the boundary between the two parts of the park is a brook that symbolised the thin thread of life that separates the top "earth" part from the lower part of the park, symbolising eternity. It is in the lower part of the park a necropolis was built.
Through the park stretches a long avenue, again symbolising a way of life. In the middle it intersects the brook that flows into the central pond of the manor.
The park contains several unique species of trees, there is a huge necropolis near the black pine, and the alley itself is lined with black walnut. Another feature of the park is a combination of ornamental trees with those of fruit.
In Soviet times, the park and the estate were given up to summer camps and as a result the estate has some unusual constructions within, such as residential buildings and a hostel. Still today within the park, you can see sculptures of pioneers.
With the collapse of the USSR, the summer camp was closed and the park and manor were abandoned. The manor house is sadly almost destroyed, as well as other buildings. The necropolis was looted by locals, and then filled with concrete. Now there are only two ponds out of the original three, the third having being overgrown and thus too shallow. The park is also overgrown with bushes and has become almost impassable. Nothing is left from the water mill, it has sadly gone, this completely and the plundered manor has nothing left but only supporting walls and an old wooden staircase leading to the attic.
Contact Details
Address:
Moldova, dis. Drochia, c. Drocia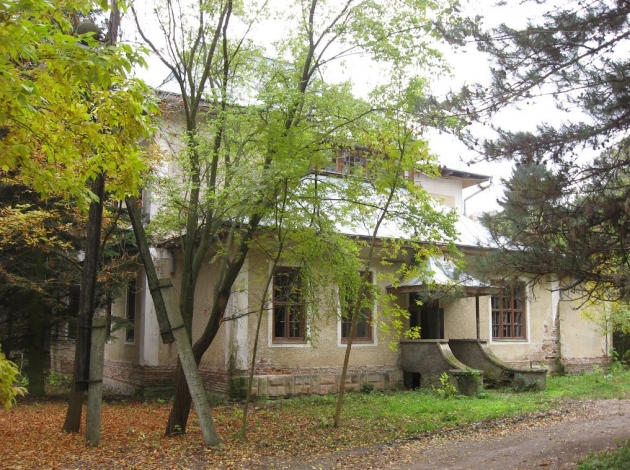 7 photos: 1 from 7