It is one of the oldest buildings in Chisinau is situated on the street B.P.Hashdeu. It is protected by the State Authorities; this monument of architecture was built in the early nineteenth century by a man of Greek origin, Mihalaki Katzika.
The house was notorious due to the fact that for a rather long time the ground floor of the house was rented by the Masons for their secret meetings. Currently this building is the Publishing House "Litera".
In 1924, the street where the house was situated was named after its first owner and proudly carried this name until 1944. In 1944 the street was renamed to O'Koshevoy, but since 1992 it bears the name of writer and historian B.P.Hashdeu.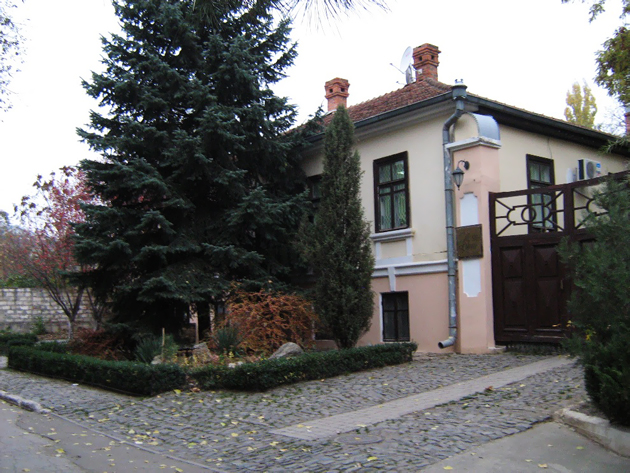 Mihalaki Katzika was born in 1779, and moved to Moldova in 1804, where he worked as a collector of customs duties. He worked for the public service until 1825 and retired with the rank of coast captain. Mihalaki Katzika died in 1858.
When it came time for Mihalaki Katzika's retirement, the Major a General Pavel Pushin, established a Masonic lodge in Chisinau, named "Ovid -25." According to numerous historical sources the Chisinau Masonic Lodge starts its activities in 1821. Many extraordinary and outstanding personalities of that time were members of the lodge.
One of the members of the lodge who moved from St. Petersburg to the south in the Chisinau office of Inzov I.N was a Alexander Pushkin.
Officially established in early 1821 this Masonic lodge also officially stopped its activity in the same year. So the general I. N Inzov – the governor of Bessarabia in his reports to Senior Management, stated that Masonic lodge does not exist anymore in Bessarabia. But it is obvious that it was done as a blind - in fact the Lodge continued to exist illegally, using for meetings the basement room of Mihalaki Katzika house.
There seems to be good evidence to the fact as a credit and debit notebook transmitted by the lodge's treasurer Alexeyev to his close friend Pushkin, the latest note entry in the margins was dated that of the 27th of May 1822. Namely in one of these notebooks Pushkin started writing his famous novel "Eugene Onegin".
There is no more information regarding who inherited this house after Mihalaki Katzika's death. What is known is that in the early twentieth century, at different times there appears to have been two primary schools – firstly - the 2nd women's gymnasium, and then – the 5th male one. Many Chisinau residents know this house as a simple baker's shop number 5/12. It was opened from the early 1960s until the mid -1980s, and was it worked by the self-service system. After shop eventually closed the house has been carefully restored.
Contact Details
Address:
Moldova, mun. Chisinau, c. Chişinău
Center, St. Bogdan Petriceicu Haşdeu, 2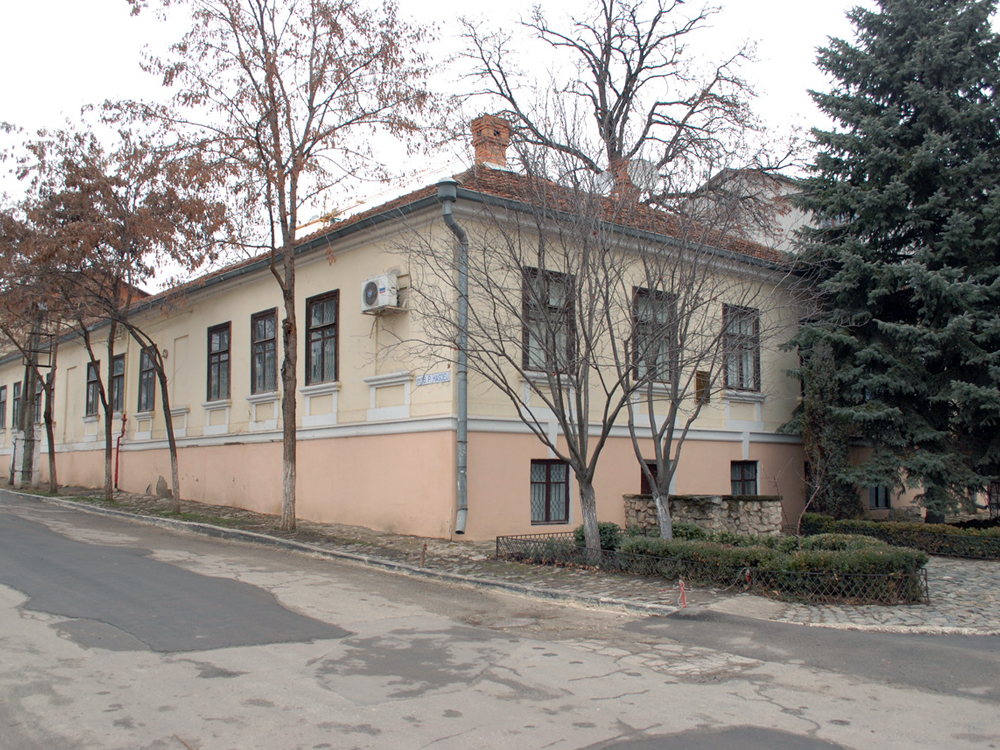 8 photos: 1 from 8