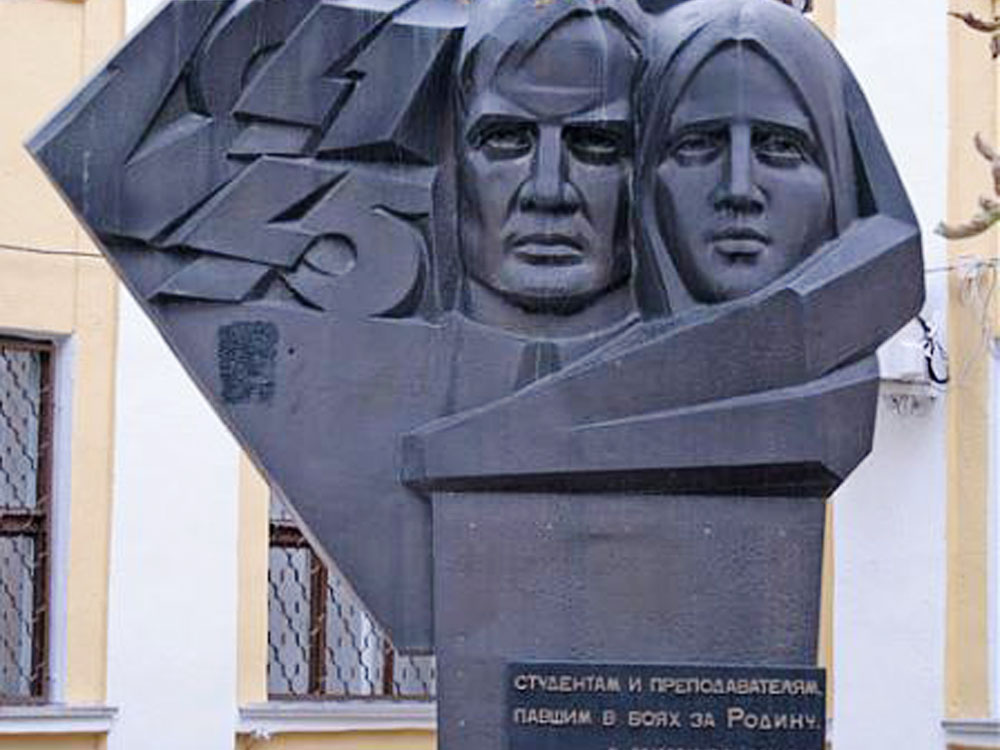 The Teachers of Pedagogical Institute N.E .Vasilaty and I.E Borisiuk and thirty students did not return home from the war.
In Tiraspol, on May 9, 1978 at the main building of the Pedagogical Institute was opened Memorial Board with the inscription "For students and teachers who fell fighting for their homeland. With gratefull memory. Komsomol members of the Institute."
Sculpture, authored by R.E Derbentsev , was created in memory of those who gave their lives for their country during the Great Patriotic War.
Contact Details
Address:
Moldova, mun. Tiraspol, c. Tiraspoli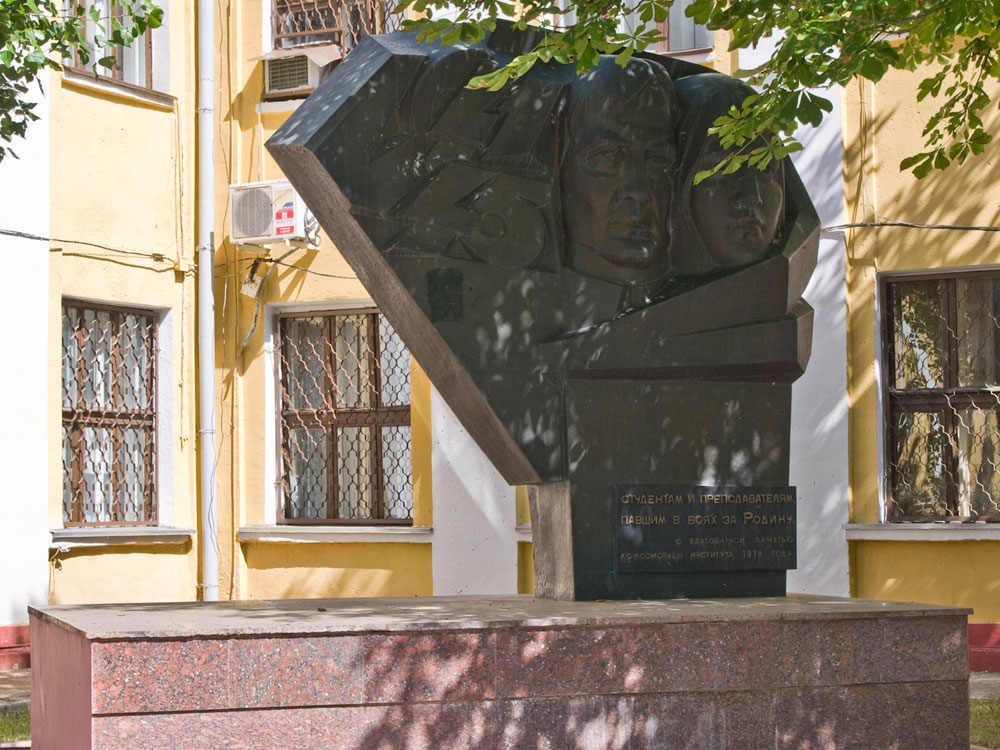 2 photos: 1 from 2