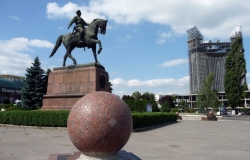 Monument to the legendary Soviet military leader, he was born in an ordinary family, with a strong, open mind and an unbending will, he participated during the Civil War.

This monument is one of the first post war monuments in Moldova, is the artwork of a group of sculptors and architects led by L. Dubinovsky.

The monument was officially established in 1954 in an area of Kotovsky square, on the 36th anniversary of the Soviet Army. On the front of the pedestal is a bronze shield, on which is engraved "Kotovsky Grigory Ivanovich. 1881 - 1925".

The monument stretches for twelve meters in height, the weight of the bronze sculpture is about twenty tons, and only one sword weighs 95 kilograms. Pedestal, built of polished red granite, is framed of a granite wreath. The working process on monument lasted about four years. Bronze cast was made on Mytishschinsky factory near Moscow city.

In the last century, the horse, created by sculptors, is among the top three equestrian statues in Europe.

However, according to the historical logical sense and the truth, G.I. Kotovsky had never ever had a horse of such a breed, neither were they in the Russian Army. The amblers were too expensive, and therefore not available. Sculptor Anatoly Posyado put the figure of Kotovsky on the wrong horse on purpose. All the matter in engineering calculations - only the ambler on his three legs touching the ground, could endure the weight of Kotovsky and his ammunition.
Contact Details
Address:
Moldova, mun. Chisinau, c. Chişinău
Center, Bld. C. Negruzzi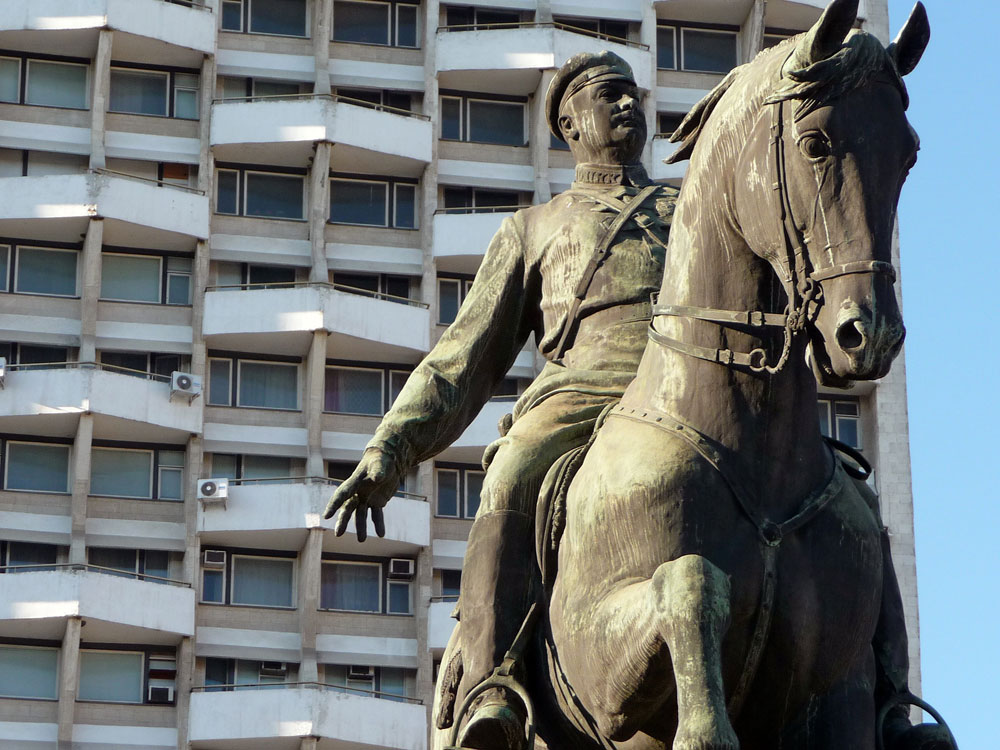 5 photos: 1 from 5