This bust of a Romanian poet, an honorary member of the Academy of Sciences and winner of numerous awards Adrian Paunescu is situated in the Alley of Classics in the Stefan cel Mare Park . It was installed in 2011. The sculptor is Romy Adam from Alba Iulia.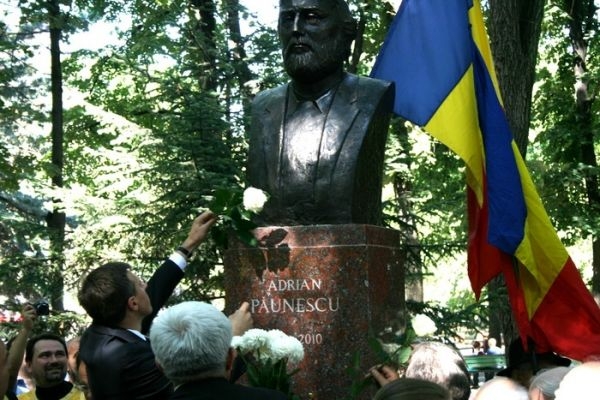 Adrian Paunescu died in May 2010 in his 67th year of life from cardiac arrest. He was born in 1943 in Bessarabia that was occupied by Romanian and German troop. He became famous in 1970 when he founded the literary association "Flacara", which became a breakthrough in Romanian cultural life; it gave light to many young talents in music, art and literature.
After the fall of Nicolae Ceausescu regime Adrian Paunescu was elected to the Parliament of Romania several times, while keeping the left of centre ideals and entering liaison committees with the Republic of Moldova.
The official opening ceremony of the bust Adrian Paunescu
Contact Details
Address:
Moldova, mun. Chisinau, c. Chişinău
Center, Parcul "Ștefan cel Mare"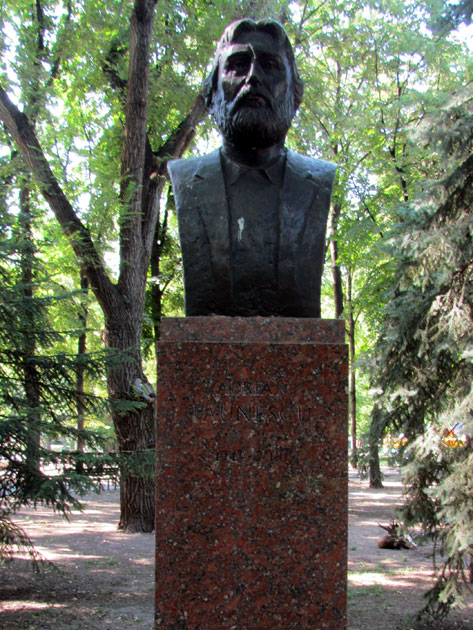 4 photos: 1 from 4