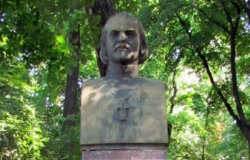 Alexei Mateevici is known for being an eminent poet, writer and a scholar. He is the author of the lyrics to the national anthem of the Republic of Moldova "Limba Noastra".
Mateevici made an invaluable contribution to the cultural and scientific heritage of Moldova.
All his life Alexei Mateevici followed in life his own words that he gave in a speech to the graduates of Chisinau Theological Seminary in 1915:
"Devote all your strength to your native country that reared and brought you up, to your own people in any field you ever can! Thus your people will be thankful to you, and what abundant harvest you will collect! God's world is immense, wide is Mother Russia, but people cannot scatter their forces on the full extent of God's world or the state. Everybody has a piece of his field inherited for activities and the better he will cultivate his patch of land, the better God's worker he is. Why do not we farm that land that is nearer, dearer to our hearts, where we were born, raised and educated, where our families are from. That is why I always thought that special happiness for me is to serve and work home for your and my Bessarabia that is why I always wished to be within expensive home walls of the Seminary, although I had another mission. My dear peolpe, love Bessarabia, its people sensitive to the voice of truth, its rich monuments, especially the church ones, its good religious traditions of our great grandfather's .You will never find yourself deceived. Love, study and learn this land – and this is my covenant to you."
In the central cemetery in Chisinau at the grave Mateevici there was established a bust by sculptor Alexander Plemedyale. Moreover Chisinau has Alexei Mateevici Street in honour of the great poet. In addition the building of the former seminary has a memorial plaque.
In the village of Zaim which was once was his father's parish, stands his family house near the church an organized the Museum to the poet. In 1990, in the Alley of Classics a bust of Alexei Mateevici by the sculptor Dmitry Skvortsov – Rusu was placed.
Contact Details
Address:
Moldova, mun. Chisinau, c. Chişinău
Center, Aleea Clasicilor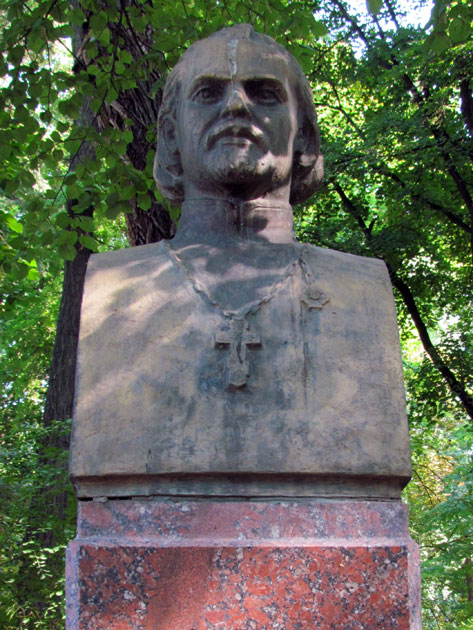 5 photos: 1 from 5