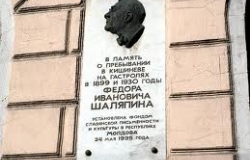 Feodor Shaliapin was born on the 13th February 1873 to the peasant family of Ivan Yakovlevich Shaliapin in Vyatka province. Since his childhood Shaliapin was a musical child. The beginning of his artistic career can be considered to 1889, when he enrolled in drama troupe of V.B Serebriakov. On 29th March 1890 was his debut performance in the party of Zaretsky in the opera "Eugene Onegin".

Feodor Shaliapin was twice on tour in Chisinau , being1899 and 1930 with the troupe of the Bolshoi Theatre, where his concerts had continued success. During his first visit to Chisinau F. Shalyapin celebrated his birthday – on 13th February. The party time was celebrated in the building of the Noble Assembly (nowadays is - cinema "Patria").

Since his first visit F.I. Shalyapin for almost thirty years he did not return to Moldova.

In February 1930 Shaliapin once again came back to Chisinau. This concert was a really large and great event in the musical life of our capital. In an interview - the singer warmly says about Chisinau: "This quiet city, the same as it was 30 years ago, when I come to Chisinau for the first time. Cabbies, streets ... Everything reminds of the past ..."

Shaliapin concert was held in the theatre "Odeon". There were so many people wishing to attend this concert, that police and gendarmerie were forced to be ready just in cae of any unforeseen circumstance.

During this trip Shalyapin made a good friendship with the world famous wrestler Zaikin.

Contact Details
Address:
Moldova, mun. Chisinau, c. Chişinău
Center, Bld. Stefan cel Mare si Sfint, 148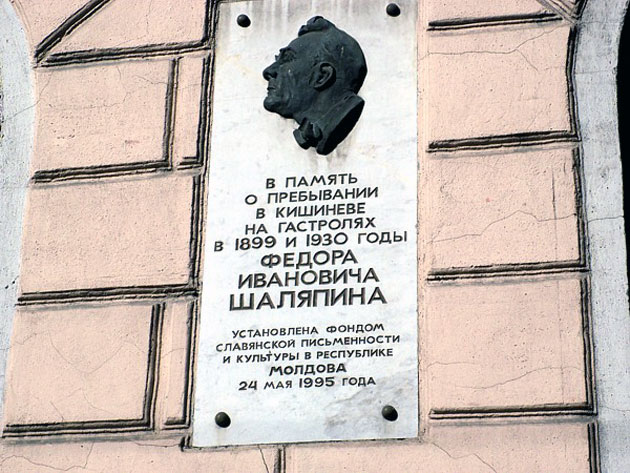 3 photos: 1 from 3