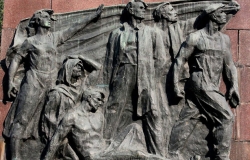 In 1966, on the square in front of the cinema "Gaudeamus" was erected the monument to "Fighters for the State Soviet Power." It was established on the initiative and at the funds of the Moldovan youth in honour of the young patriots who died in the struggle for freedom in Moldova. Its opening was timed to celebrate the 500th - anniversary of the founding of Chisinau city.
Its authors are - sculptor L. Dubinovsky and architect F. Naumov.
The monument consists of an 11 - meter rectangular basin of dark red granite, on which stands majestically three foot bronze figure of a worker. It symbolises the struggle for the happiness of the Moldovan people. His right hand is gripped in a fist and it is raised up. At the base of the column are two bas-reliefs - symbolising the struggle for Soviet power in Moldova.
The inscription on the monument reads as follows:
"FIGHTERS FOR THE STATE SOVIET POWER"
LUPTATORILOR PENTRU
PUTERIA SOVIETCA
In 2008, the monument was taken under the state protection.
Contact Details
Address:
Moldova, mun. Chisinau, c. Chişinău
Center, Piața Pantelimon Halippa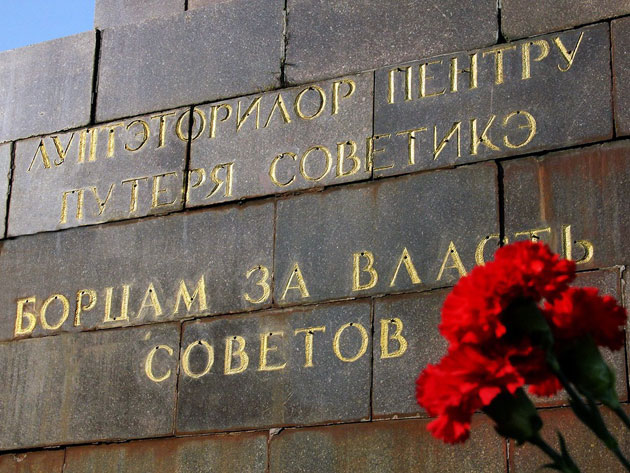 6 photos: 1 from 6